The DAX 30 index started session in red, but managed to recover and gained 0.43 percent slightly to trade higher 9,700 on Monday afternoon, after Bloomberg's report with regard to Berlin asked German listed companies to hold off dividend payments in an effort to offer an aid program considered as a measure to mitigate the negative effect of the infection crisis.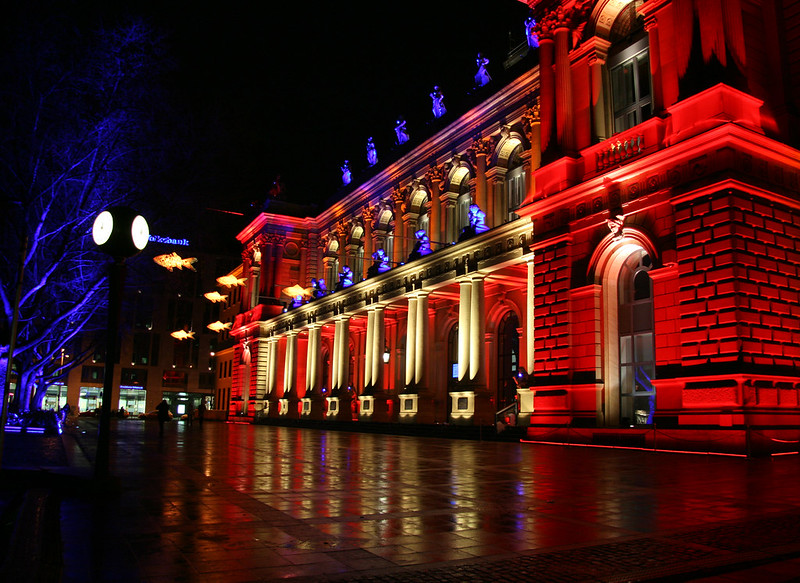 Photo: Flickr
Still, market participants concerns about a severe downturn intensified, after Germany's authorities said that Europe's biggest economy could diminish by up to 5.4 percent in the current year amid efforts to fight the epidemic spread. Recall, last week, the parliament approved a €750B stimulus package to help the economy.
Meantime, it was released fresh inflation data in Germany, which according to analysts estimates is considered to dip from a six-month hight 1.7 percent, registered in February to 1.4 percent now, meeting market expectations, an initial data showed.
Services rates should grow at a softer pace 1.4 percent in March vs 1.6 percent in the prior month, with rents cost extending growth (1.5 percent vs 1.4 percent), while energy reading are estimated to decline slightly 0.9 percent vs 2.0 percent.
On the contrary, food prices are likely to jump from previous 3.3 percent to 3.7 percent in March. As for the consumer prices they are estimated to rise 0.1 percent in March on month-to-month basis.
Meantime, the euro continued to sink deeper, with a 0.95 percent decrease against the U.S. dollar, at 1.1030 at 1340 GMT.
Source: Tradingeconomics