Global shares edged up in main markets on Thursday as a pause in the China-U.S. trade row eased tensions, though Chinese shares failed to rebound, pulling other Asia-Pacific markets into the red territory.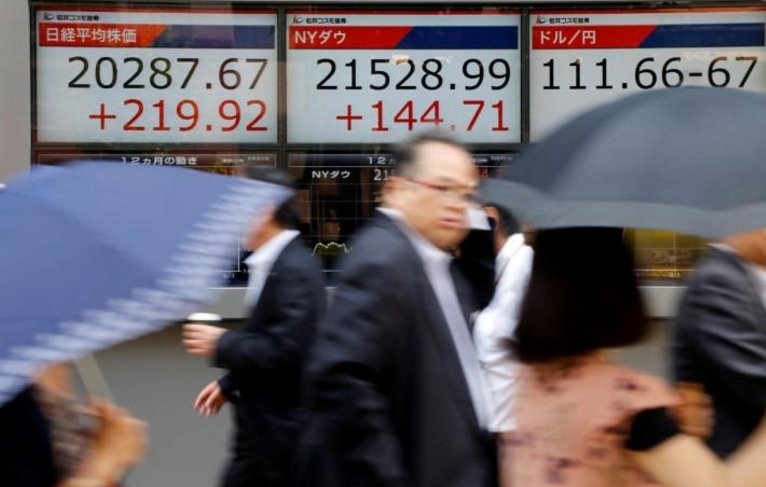 Photo: Reuters
MSCI's broadest index of Asia-Pacific shares had surged 0.5 percent before declines led by Chinese market pushed it 0.4 percent lower.
Japan's Nikkei rose 0.6 percent while the CSI300 index of Shanghai and Shenzen shares fell 0.4 percent.
On Wall Street, firmness in tech sector helped the Nasdaq to jump to an all-time peak, though the rise was moderate.
The Dow Jones slipped 0.17 percent, the S&P 500 ticked up 0.17 percent and the Nasdaq added 0.72 percent.
Crude prices weakened as anxiety increased before Friday's meeting between OPEC and other major producers, including Russia. Brent crude futures sank 43 cents to $74.31 per barrel, while WTI futures lost 23 cents at $65.48.