Gold futures recovered after a decline the day before and are trading at about $3 below the nearly six-year high reached at the beginning of the week.
The upcoming Trump-Xi meeting at the G20 summit drew the attention of financial markets, as the trade confrontation uncertainty boosted gold prices several sessions in row. Market participants do hope that Trump and Xi use the G20 meeting as an excellent opportunity to "take a break" in a protracted trade war.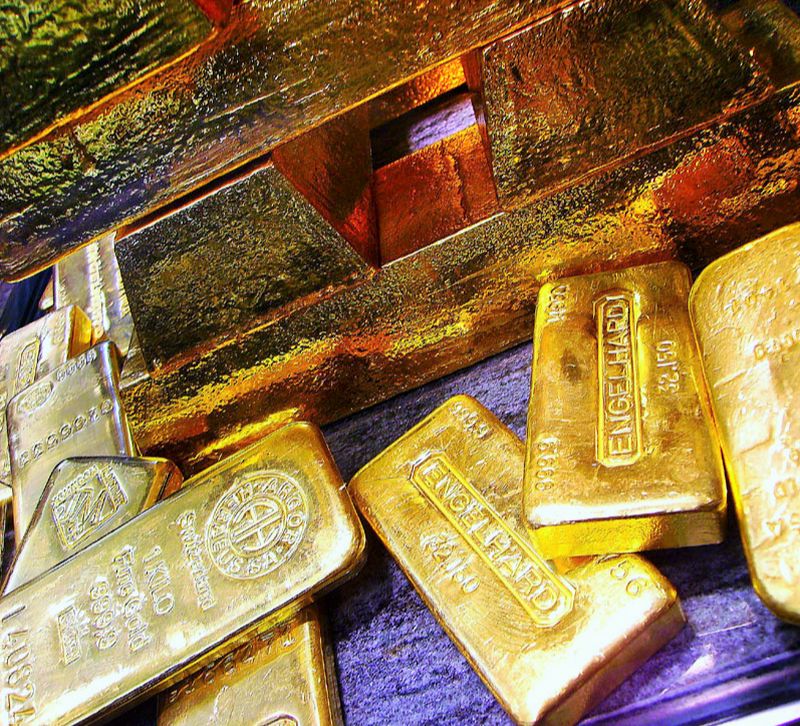 Photo: Flickr
The August gold futures went up by $3.50, or 0.27 percent, to $,1415.70 per troy ounce. Gold prices grew partly due to a lower dollar index, which made U.S. dollars-based commodities, such as gold, more attractive to investors using other currencies.
The dollar index lost 0.04 percent against its main rivals, achieving the level of 96.16 at 16.23 GMT.
Interest rates cut expectations and geopolitical problems associated with trade disputes and tensions with Iran made gold a preferred investment, especially due to U.S. Treasury bonds yields decrease.
Meantime, U.S. stock markets were slightly up on Friday with the likelihood of ending trading session near flat. The Dow Jones Industrial Average added 0.24 percent, at 26,626, the S&P 500 index and Nasdaq Composite advanced higher by 0.48 percent each, where the first one touched 2,938.97 and the second - 8,006.22 at 16.31 GMT.
Individual stocks, that marked a strong jump in shares value on Friday: China Techfaith Wireless (+17.05), Sarepta Therapeutics (+17.04), Herman Miller (+16.55), CalAmp (+14.81), Stratasys (+12.47), Clovis Oncology (+11.39), Applied Optoelectronics (+11.28), Novavax (+11.19), EQT (+10.67), ExOne (+10.09), Frontier Communications (+7.36), Spectra Energy (+6.94), L Brands (+6.65), AbbVie (+6.16), Delphi Automotive (+5.93), Noble Corporation (5.03), etc.