On Thursday gold rates scaled one-week peaks, holding ground above $1,500 an ounce, as traders rushed to the risk-off of bullion following opposing reports about Sino-U.S. exchange negotiations.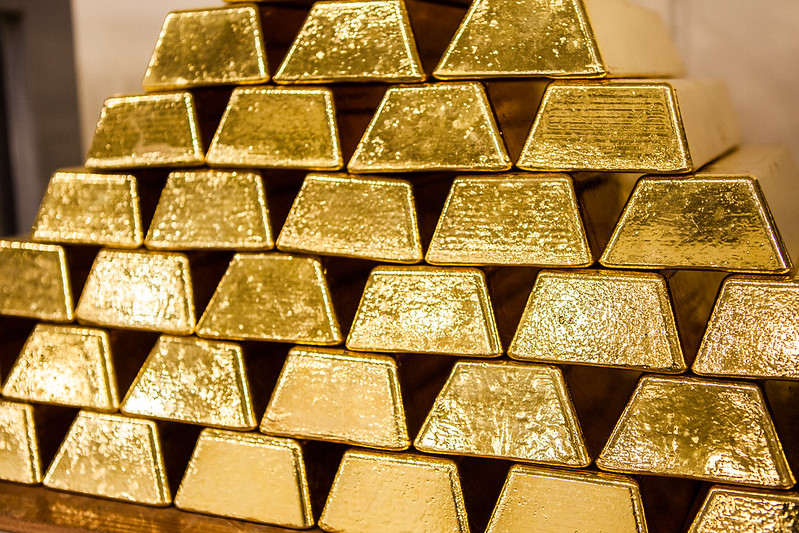 Photo: Flickr
Spot gold increased 0.1 percent to $1,506.78 per ounce starting at 0724 GMT, having scored a pinnacle of $1,516.77 in the morning session, its strongest since Oct. 3. U.S. gold futures tumbled 0.1 percent to $1,511.80.
Gold is regularly considered by traders as a hedge against political and money related vulnerability.
Characteristic of traders' interest, possessions of the SPDR Gold Trust, the world's biggest gold-backed trade exchanged fund, have been at their strongest since November 2016.
Spot gold looks neutral in a range of $1,488-$1,514 per ounce, and a getaway could recommend a course.
Traders additionally looked for further hints on the U.S. Fed's direction on financial facilitating later in the month.
Silver gained 0.1 percent to $17.72 per ounce, palladium crept 0.2 percent higher to $1,684.91 and platinum was almost flat at $891.49 an ounce.