World gold market uptake in 2019 will touch its peak for four years, as rising demand among jewelers will compensate the central banks' purchases, according to the report from Metals Focus consulting company on Monday.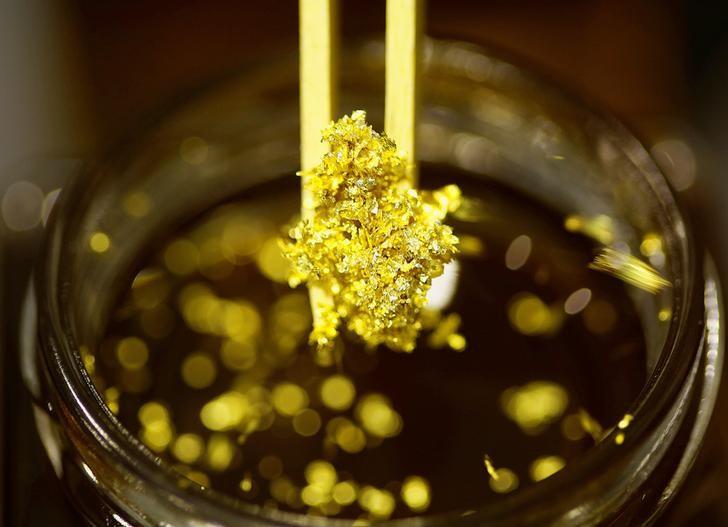 Photo: Reuters
An amount of 4,370 tons of gold will be consumed in the world this year, which would mark the highest level of demand since 2015. Moreover it will exceed the volume consumed in the previous year by 6 tons.
The precious metal price in 2019 will cost $1,310 per ounce, compared with 2018 price of $1,268 and will be the highest since 2013, according to the Gold Focus forecast data.
The gold use in jewelry sector will grow by 3 percent this year to 2,351 tons, due to an increase in demand in India and China.
The official part of gold consuming will be reduced by 9 percent to 600 tons, according to forecasts. The previous demand data grew by almost 75% as central banks used gold as means of reserves diversification.
Physical demand will not change and will approximately amount to 1082 tons.
The gold prices increase contributes to the rejection of the U.S. Federal Reserve from raising interest rates, along with political and economic uncertainty around the world. However, a strong dollar may limit this rise in precious metal value.
Gold has been traditionally considered a safe haven asset for investment during times of ambiguity.