Gold price is pulling back on Friday after five days of growth, but remained on way for the largest weekly growth in more than 11 years amid demand for safe havens, as coronavirus led to a record increase in the number of unemployment benefits in the United States and caused chaos in the global economy. The additional pressure came from a weaker dollar and worries about disruptions in the physical market.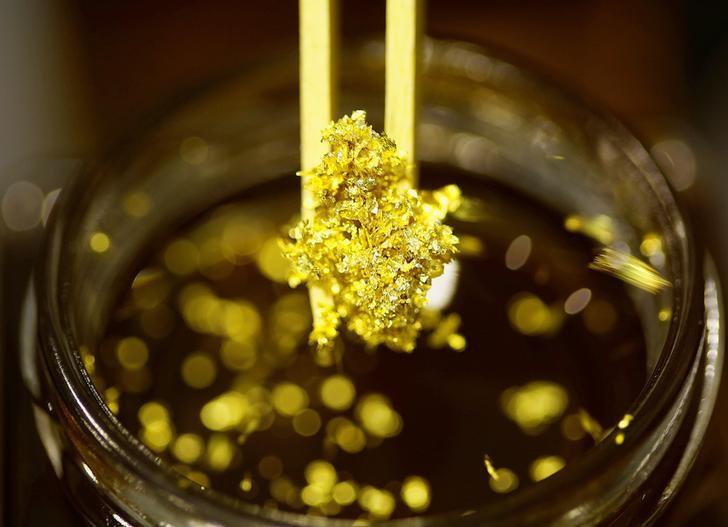 Photo: Reuters
Rob Haworth, a senior investment strategist at U.S. Bank Wealth Management considers that volatility for gold extends "in both directions"
Gold futures with April delivery eased by 1.47 percent, to $1,627.20 per troy ounce, having gained about 8 percent this week, partly due to the largest record jump in the U.S. jobless claims, as well as unprecedented stimulus measures by the Federal Reserve. The May silver futures slipped by 1.06 percent, to $14,52 per ounce at 1537 GMT, poised for a weekly gain of more than 16 percent.
The price of palladium decreased by 0.83 percent to $2.312.4 per ounce, and platinum lost 1.7 percent to $722.7 per ounce.
Source: Marketwatch