Price for gold futures headed up on Tuesday, extending the previous session gains being on way to log the best results in more than 7 years above $1,700 per barrel, as previous month panic to liquidation to raise cash has alleviated, allowing the yellow metal to regain its role of safe harbor during the times of uncertainty.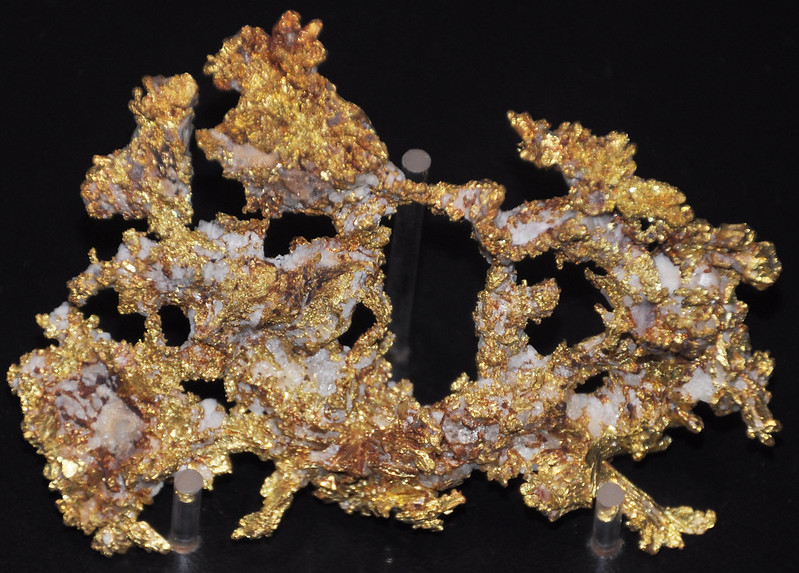 Photo: Flickr
Gold pared some early gains on Tuesday, being still above $1,704 per troy ounce, with a 0.64 percent jump on Tuesday.
The price of gold retreated on Tuesday from the monthly peak (+2.9 percent) reached earlier during the session on Monday, as the risk appetite increased due to emerging signs of progress in the fight against the coronavirus pandemic in several countries.
Meanwhile, silver May futures soared by 3.36 percent, to $15,69 per troy ounce, following a 4.7 percent jump a day ago.
However, investors remain cautious that markets may yet return to their worse levels seen on March 23 if the outlook for the global economy becomes even worse further, making way for higher gold prices.
Palladium futures added 3.1 percent to $2.221.4 an ounce, platinum grew by 1 percent to $741.00 an ounce.
Source: Marketwatch