Tuesday's gold is falling from a psychologically significant level of $1,300 per troy ounce. June gold dropped by 0.39 percent, to $1,296.60 per troy ounce, after a 1.1 percent jump on Monday to $1302.55 per troy ounce, for the first time since April 10.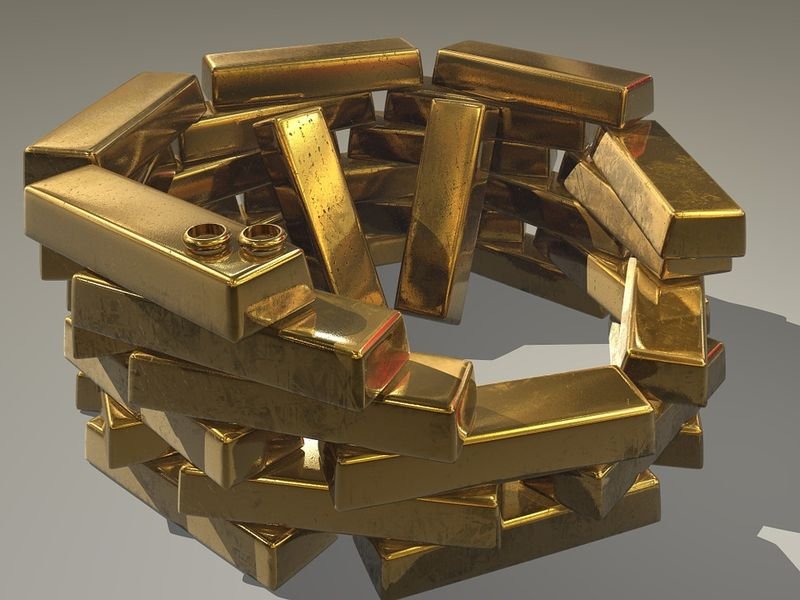 Photo: Pixabay
Silver futures for July delivery grew by 0.24 percent to $14,812. Experts consider that trade wars will remain in the center of attention, and will force investors to turn to safe-haven assets, in particular to gold.
July platinum futures advanced 0.29 percent at 15.05 GMT, to $857.35 per ounce. June palladium sank by $5.85 to $1,310.95 per troy ounce. Despite trade tensions between the United States and China, the increase was 0.15 percent, up to $2,723 per pound.
One should mention, that changes in trade between global economies can reduce the demand for industrial metal.
Meanwhile, the Wall Street indices are all in the green territory, as the European: the Dow added 1.25 percent to 25,640.76, the S&P 500 grew by 1.25 percent to 2,846.03 and the Nasdaq recovered around 1.5 percent to 7,756.