Gold rates slumped on Monday, consolidating after finishing a holiday-thinned week at a more-than-seven-year peak.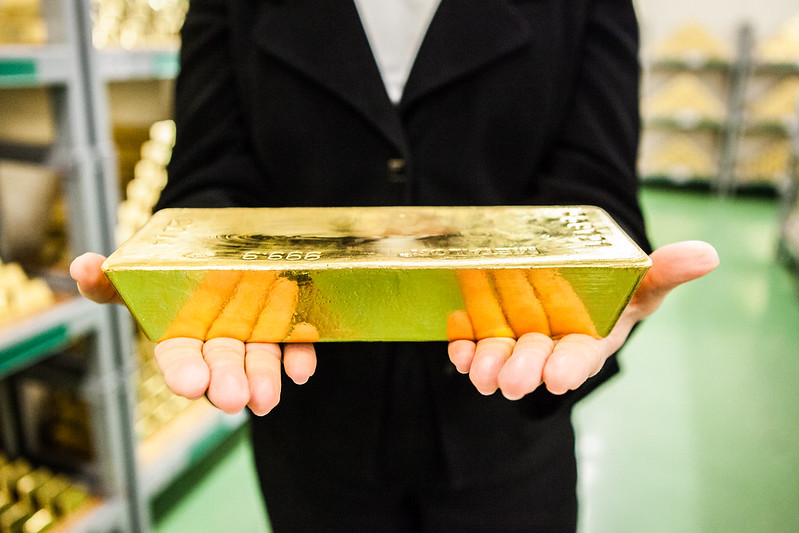 Photo: Flickr
Gold futures with delivery in June eased by 0.70 percent, to $1,740.90 per troy ounce on Comex at 1434 GMT, while May silver futures went deeply down by 3.57 percent, to $15,47 per troy ounce.
One should remind, that U.S. financial markets were closed on Friday for the Good Friday celebration, while gold rates on Thursday finished the session at its highest level since October 2012, getting support even despite stocks logged their largest weekly growth since 1974.
Gold is often considered as a safe haven asset, moving opposite to risky securities like stocks are seen. But analysts are sure that central banks and fiscal policy makers recent incentive moves seen as broad support for the global economy amid the COVID-19 pandemic spread should also continue to back as well the yellow metal.
As for the other metals on Comex, May copper futures soared by 3.28 percent, to $2,335 per pound on Monday. Meantime, July platinum prices lost the ground and slipped by 0.49 percent, to touch $744,20 per ounce and palladium futures with delivery in June dipped by 2.65 percent, to $2,054.10 per ounce at 1442 GMT.
Source: Marketwatch