On Wednesday gold rates held strong as fading expectations for advancement in Sino-U.S. exchange arrangements sapped risk attraction, with business sectors observing intently for signs on fiscal facilitating by the U.S. Fed.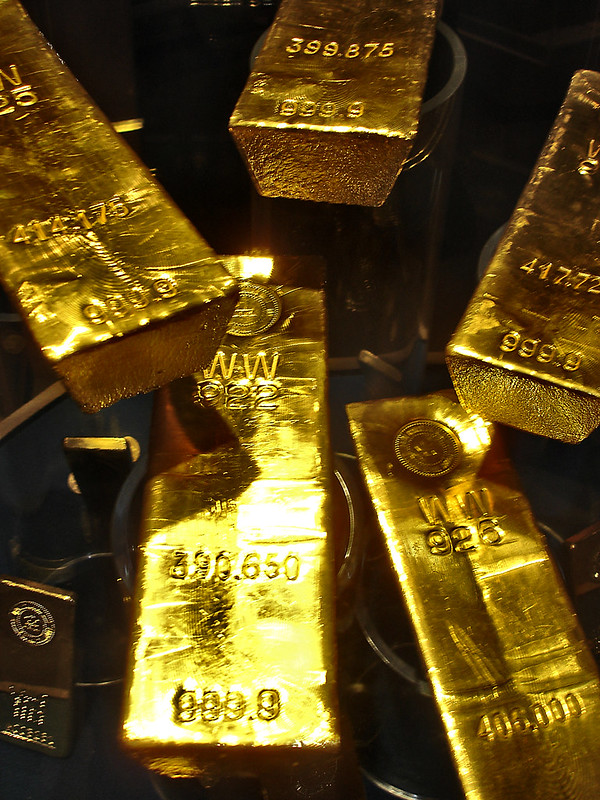 Photo: Flickr
Spot gold was almost flat at $1,505.46 per ounce starting at 0359 GMT, yet held above $1,500 following hopping as much as 1 percent during the past session.
U.S. gold futures advanced by 0.5 percent to $1,511.00 per ounce.
Lower borrowing costs, for the most part, diminish the opportunity cost of holding non-yielding gold and burden the greenback.
Feeding gold's attraction was likewise a report that British PM Boris Johnson is confronting new insubordination in his administration, with a group of ministers ready to leave because of worries that he is driving the nation towards a no-deal Brexit.
Sign is mixed for spot gold, as it neglected to break a support at $1,488 per ounce.
Silver crawled 0.2 percent higher to $17.75 an ounce, while platinum added 0.3 percent to $892.29. Palladium declined 0.3 percent to $1,670.82 an ounce.