On Monday gold rates scaled a crisp six-year peak, as the most recent reciprocal taxes by the U.S. and China in their year-long exchange row punched worldwide stocks and escalated interest in risk-off assets.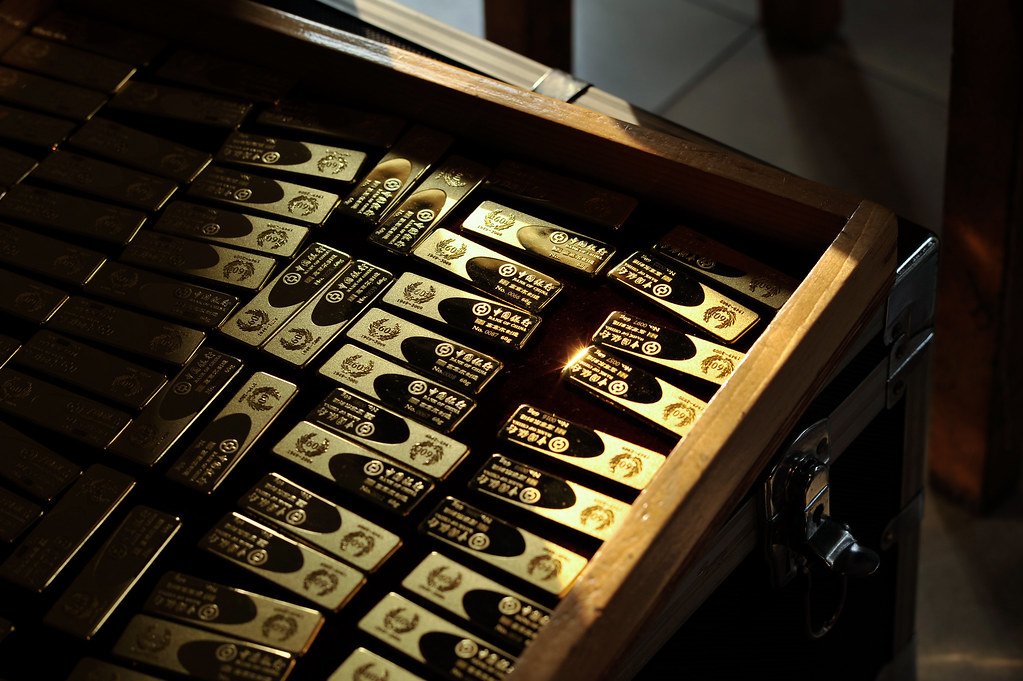 Photo: Flickr
Spot gold bounced 1 percent to $1,541.30 per ounce starting at 0619 GMT, having prior hit $1,554.56 an ounce, its strongest since April 2013.
U.S. gold futures edged by 0.9 percent higher at $1,551.80 an ounce.
On Friday, U.S. President Donald Trump reported a 5 percent extra taxes on $550 billion in focused Chinese imports, hours following Beijing uncovered tit-for-tat levies on $75 billion worth of U.S. goods.
Stock markets dove accordingly, with the U.S. shares tumbling on Friday, and the Asian ones after on Monday.
Investors were additionally following the G7 summit, where U.S. President showed he may have had misgivings on the duties.
Afterward, the White House explained that U.S. President wished he had raised taxes on Chinese imports significantly higher a week ago.
Bullion backtracked a portion of the previous gains as investors locked profits.
Spot gold may top in a range of $1,546-$1,569 per ounce.
Demonstrative of market mood, SPDR Gold Trust stated its holdings gained 0.58 percent to 859.83 tonnes on Friday.
Hedge funds and money managers expanded their bullish position in COMEX gold during the week to Aug. 20, the U.S. Item Futures Trading Commission reported on Friday.
Silver advanced by 1.2 percent at $17.60 per ounce and platinum added 0.8 percent to $860.
Palladium rose 0.7 percent to $1,470.54 per ounce.