Gold rates grew more than 1 percent on Tuesday, amid refreshed trade concerns after U.S. President said a deal with China might have be concluded after the presidential elections in 2020.
Recall, the additional market risks appeared on Monday, with Washington announcement of tariffs resuming on U.S. steel and aluminium imports from Argentina and Brazil, opening new hot spot in global trade war.
So, precious metal gets increased demand in times of uncertainty, the signs of which broke the surface simultaneously with Trump's tweet regarding the perspective of trade deal conclusion not until 2020 election.
Trump's tweet came in run-up to December 15th deadline for the imposition of additional import tariffs on China's goods.
Gold February futures gained 1.02 percent, to $1,484.40 per troy ounce at 15.09 GMT, while March silver future contracts surged by 1.53 percent, to $17,23 per ounce.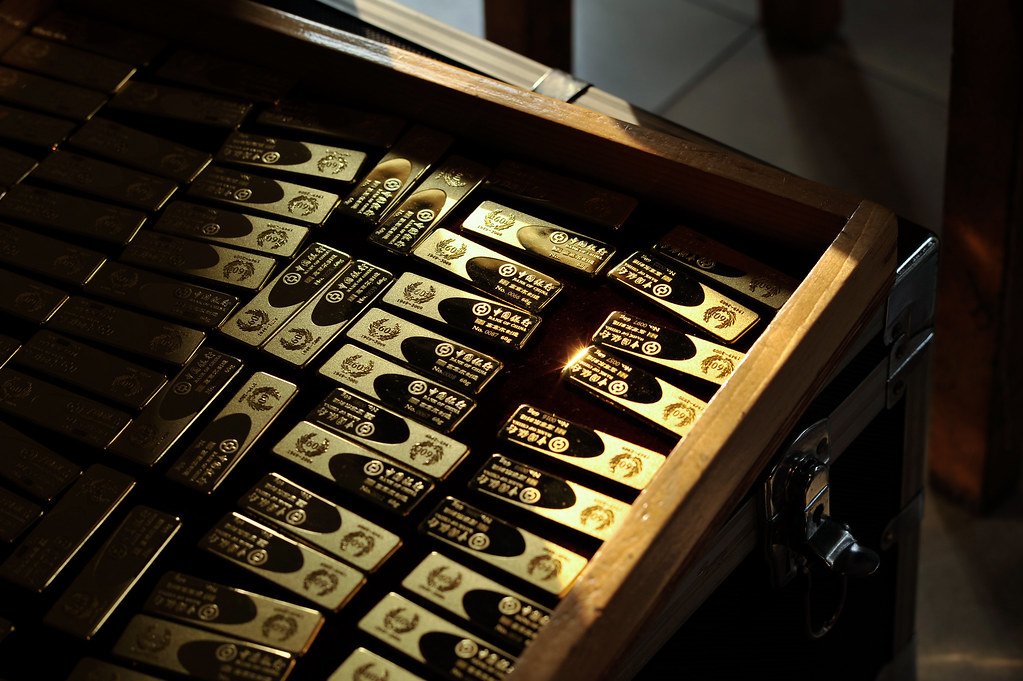 Photo: Flickr
The precious metal as well as other safe-havens were at gunpoint just after U.S.leaders tweets.
As for the other metals, January platinum futures added 1.27 percent, to $913,00 per ounce, while March palladium rates went down by 0.32 percent, to $1.821.60 per ounce. The same negative dynamics showed copper futures with delivery in March, being down by 0.72 percent, at $2.64 per pound.