The declining stocks and headlines underscore the trade war impact, tensions in the Middle East, and protests in Hong Kong make market participants turn to the safe haven assets, boosting demand for gold.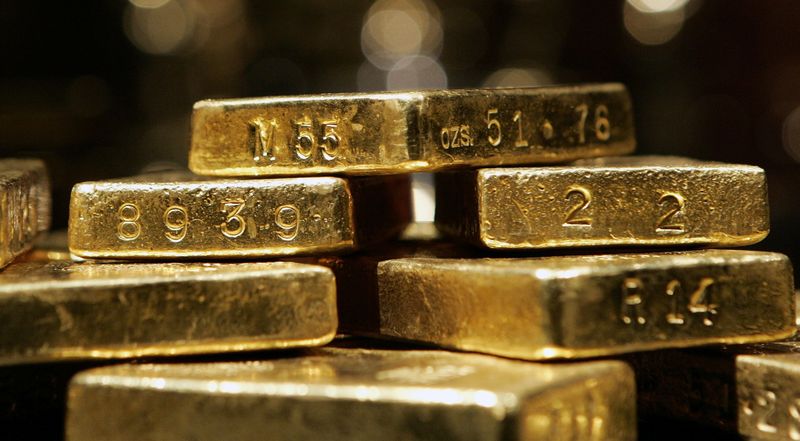 Photo: Reuters
Precious metal futures with delivery in June up by 0.38 percent to $1,336.30 per troy ounce. Since the beginning of the month, gold has increased in price approximately by 2 percent.
A weak dollar and a decline in U.S. Treasury bonds yields have contributed to the growth of gold almost continuously for two weeks.
The dollar index on Wednesday traded near the level of the previous close, noting a slight increase. At the time of writing this post, the U.S. currency strengthened against a basket of six major world currencies by 0.05 percent, to 96.73.
Silver for July delivery rose by 0.27 percent to $14.78 per troy ounce. July platinum eased by 0.01 percent to $814.1 per troy ounce. September palladium futures jumped by 0.23 percent to $1,392.40 per ounce. July copper went down in price by 0.43 percent to $2.66 per pound.