The gold prices dropped by 5 percent to $1,271 per troy ounce since the end of the February. The gold is under pressure amid rising risk appetite, as well as gaining momentum on Sino-American trade agreement optimism.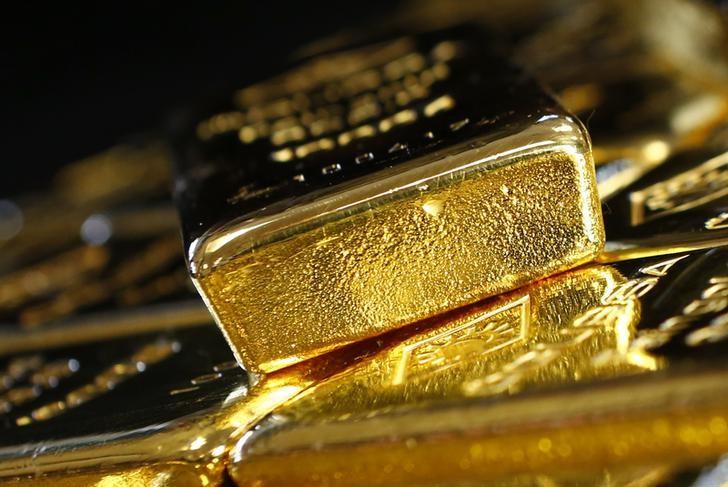 Photo: Reuters
Demand for gold declined also for other reasons. First of all due to the geopolitical situation in the UK, which improved after the EU gave a Brexit postponement until the end of October 2019. Secondly, the macroeconomic indicators in the United States are ambiguous. The situation was deteriorated due to trade wars and a slowdown in the growth of the China's economy. They stepped up talks that the Fed will cut interest rates at the end of the year. The latest data on China's GDP coincided with the forecast values, which weakened the fears of market participants to slow down economic growth in Q1 of 2019.
The gold futures for June delivery advanced 0.08 percent to $1,277.80 per troy ounce. The dollar index remains high by 0.35 percent against a basket of the main currencies at 97.36.
In other metals trade, July platinum futures gained 0.76 percent to $898.1 an ounce, while June futures were up 1.53 percent at $1,399.70 an ounce, while copper futures for delivery in May sank by 1.35 percent to $2,9275 a pound.