Gold was near its monthly high on Monday on investors' concerns about a recession in the bond market. The yield curve inversion first time marked in 2007 is seen by market participants as a harbinger of recession. Additional excitement about the growth of the US economy caused by data released on Friday, indicating a slowdown in the manufacturing sector in March.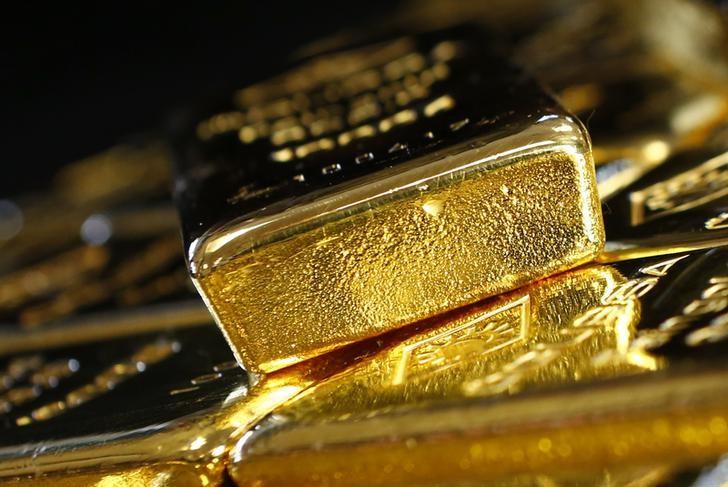 Photo: Reuters
April gold futures grew by 0.78 percent to $1,322.40 an ounce. The precious metal jumped to $1,312.30 on Friday, which was the highest figure for the most active contract since February 28. The gold futures rose by 0.7 percent in a week, marking a third weekly rise in a row, according to FactSet's data.
Silver futures for May delivery rose by 1.16 percent to $15.545 per troy ounce. In the framework of last week, the metal added 0.5 percent.
June palladium surged by 1.44 percent to $1,537.30 per ounce, after a decline of almost 3 percent on Friday.
April platinum rose by 1.25 percent to $858.7 an ounce, having gained almost 2 percent of last week's profit.
May copper reached $2.854 per pound, which is 0.40 percent higher than the previous close.