Gold prices went down on Wednesday, as the U.S. Federal Reserve is unlikely to meet market expectations regarding the monetary easing. The G20 Summit is eyed, as investors are hoping for a progress in resolving the trade conflict between the United States and China.
Traders' interest in safe-haven assets, such as gold, declined after U.S. Treasury Secretary Steven Mnuchin told that he was confident that a Sino-U.S. high-level talks at the G20 summit would have a positive outcome.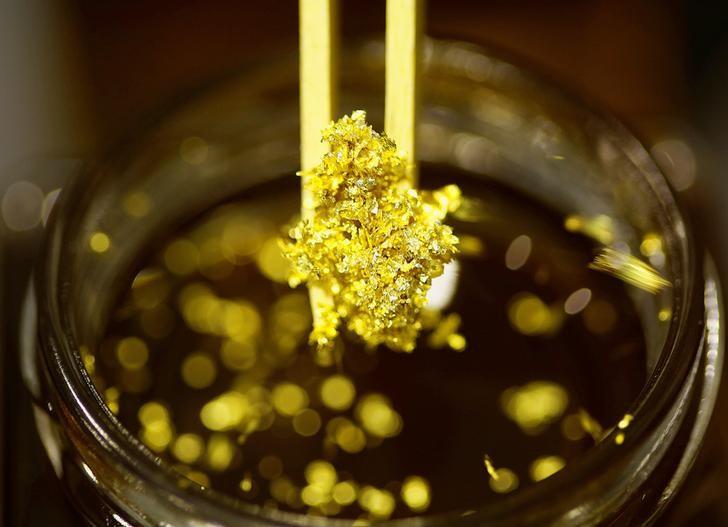 Photo: Reuters
The August gold futures eased by 0.59 percent to $1,413.15 a troy ounce at 14.38 GMT. According to FactSet official data the precious metal price was $1,418.70 per ounce on Tuesday, being the highest one since August 28, 2013. The future contract reached the highest intraday increase since May 2013 at $1,442.90, and later retreated.
Gold began to recoil after Federal Reserve Chairman Jerome Powell questioned the possibility that the central bank would turn to aggressive rate cuts.
Powell said that trade uncertainty and concerns about global economic growth may affect the economic data, although Fed officials do not know how long it can last or how serious a slowdown can be.
July silver on COMEX went down by 0.16 percent to $15.28 per ounce. Platinum futures for July delivery on the NYMEX added 0.17 percent to $811.2 per troy ounce, and September palladium fell 0.26 percent to $1.523 per ounce. Copper for July delivery decreased by 0.49 percent to $2.72 per pound.