Gold prices grew slightly on Thursday, but still remained slightly below the monthly maximum, which was reached the prior day, in anticipation of greater clarity regarding the U.S.-China trade talks.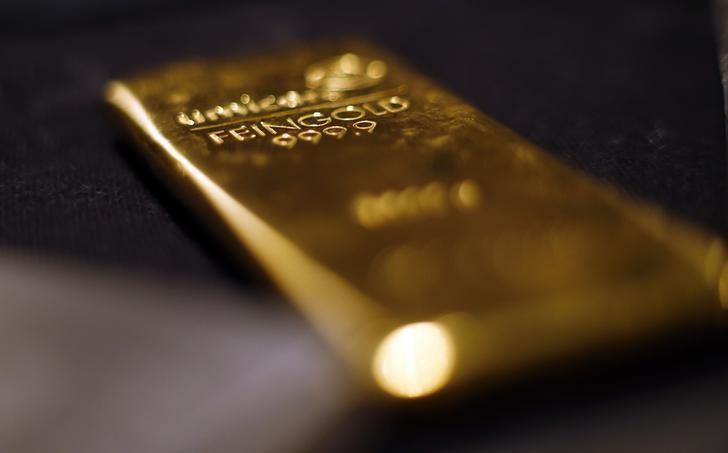 Photo: Reuters
Gold February futures gained 0.07 percent, to $1,479 per ounce on Comex at 15.02 GMT, while March silver grew by 0.17 percent, to $16.93 per troy ounce.
The number of applicants for first-time unemployment benefits dropped from prior 213,000 to 203,000 in the week, which ended on November, 30, though market expectations were of 215,000. This week reading occurred the lowest one in seven months.
Gold rates were rallying earlier in the week as equities benchmark saw sharp losses amid U.S.-China trade talks uncertainty. Stocks grew on Wednesday with futures pointing to further gains on Thursday on reports about the progress between China and U.S. over phase one trade deal, according to Bloomberg News.
Analysts estimates, that gold's downside move may be limited.
Investors are awaiting U.S. labor statistics for November, which will be released on Friday to assess the state of the U.S. economy amid a slowdown in global growth.
The dollar index weakened by 0.22 percent against a basket of major 6 rivals, to 97.43 being on track for further drop, making gold more attractive for investors holding other currencies.
Meanwhile, the palladium rally continued, updating the historical record, reaching $1,874.50 per ounce, but then easing by 0.62 percent to $1.1829.36 an ounce at 15.00 GMT. Platinum January futures slipped by 1.24 percent to $888,00, whereas March copper price added 0.24 percent, to $2.67 per pound.