Yellow metal is right on track on Wednesday, as China's weak data awaked new fears of global recession and market participants began to shift to more safe assets.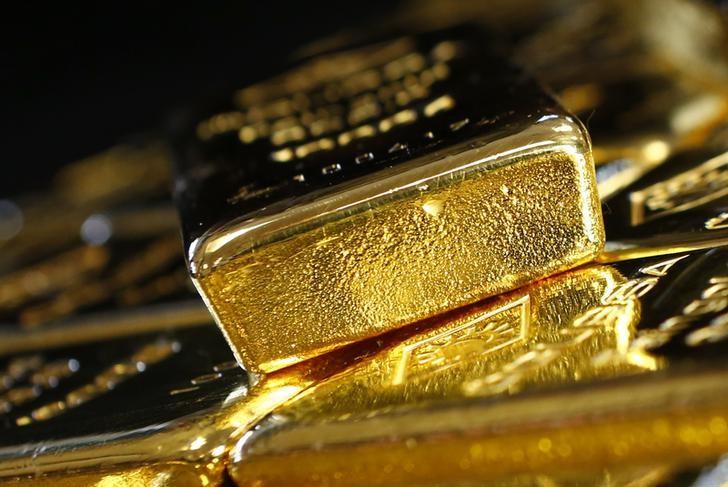 Photo: Reuters
Recall, that gold considered as a safe haven during economic unrest, dropped in eve as much as 2 percent on signs of a light tariff truce between the U.S. and China. But the thaw ended before it even began on Wednesday later after weak economic data from Germany and China.
Spot gold was flat at $1,515 per ounce, being up by 0.95 percent at 12.07 GMT, whereas bullion prices climbed down by 2 percent away from its 6-year highs at the level of $1,534.31, marked on Tuesday after Washington's decision to delay tariffs until December, 15.
It wouldn't be so bad, except weak economic data from EU and China, which, of course, renewed concerns over potential global recession, triggering a rally in equities market, with metal benefits.
Gold futures with delivery in December added 0.81 percent, to $1.526.50 per troy ounce at 12.16 GMT, silver September contracts grew as much as 1.12 percent, to $17.175 per ounce.
The other metals rates are not so vivid, mostly with a downward move: October platinum slipped by 0.55 percent, to $855.0, front-month palladium futures eased by 1.44 percent, to $1.430.60 per ounce and copper prices for September futures went down by 1.48 percent, to $2.59 per pound.