On Tuesday Asian stocks dropped as fears about an extended China-U.S. exchange row, protests in Hong Kong and a collapse in Argentina's peso drove traders to safe-havens like bonds, gold, and the Japanese yen.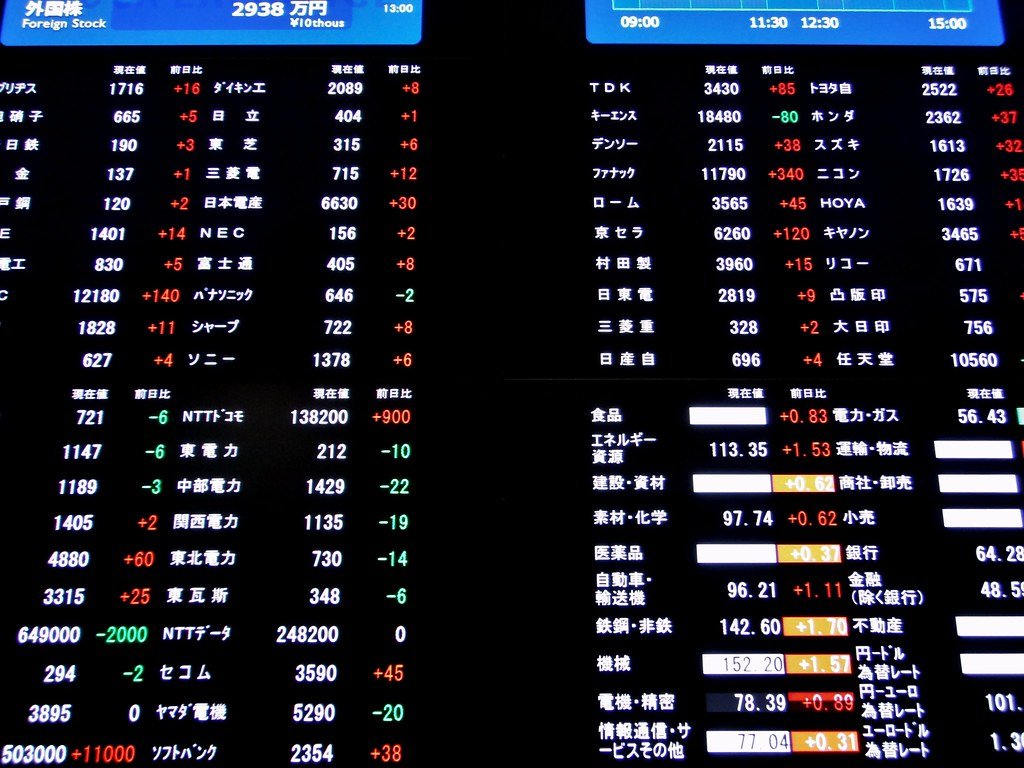 Photo: Flickr
MSCI's broadest equity indicator of Asia-Pacific stocks outside Japan slid 1 percent. Chinese shares declined 0.8 percent, while Hong Kong's primary market equity indicator slumped over 1 percent to a seven-month bottom.
Japan's Nikkei was also punched well, down a rough 1.5 percent and on track for its greatest daily decrease in seven days.
U.S. stock futures edged 0.13 percent higher in Asia, however that did just a bit to facilitate the sentiment.
Shares in Singapore lost 1.1 percent to come to their minimum since June 6 after the administration cut its annual financial development gauges. The city-state is regularly observed as a bellwether for worldwide development due to its significance as a key exchange center.
The selling in local markets came as Wall Street shares got clashed on Monday, with the S&P 500 declining 1.23 percent.
Hong Kong's Hang Seng Index dropped 1.7 percent, while the Shanghai Composite skidded 0.7 percent and the smaller-cap Shenzhen Composite recovered 0.9 percent. Japan's Nikkei lost 1.1 percent after a day off Monday, and South Korea's Kospi slipped 0.6 percent. Benchmark equity indicators in Taiwan, Singapore, and Indonesia all dropped, while Australia's S&P/ASX 200 crept down a tad.
Among individual shares, SoftBank tumbled in Tokyo exchanging, alongside Fast Retailing and Nintendo. In Hong Kong Galaxy Entertainment, AIA Group and engineer Sino Land declined. Samsung dropped in South Korea, while Foxconn tumbled in Taiwan. Beach Energy dove in Australia, as did Fortescue Metals.