Intel announced on Tuesday that it will spend $20 billion to build two new chip factories, called fabs, in Ocotillo, Arizona. Intel stock rose as much as 5% on the news in extended trading on Tuesday. The announcement, coinciding with new CEO Pat Gelsinger's first public remarks since taking over the job, signals that Intel will continue to focus on manufacturing during industry shifts that have led competitors to increasingly separate chip design and chip fabrication. The news comes during a global chip shortage that is snarling industries from automobiles to electronics and worries the U.S. is falling behind in semiconductor manufacturing.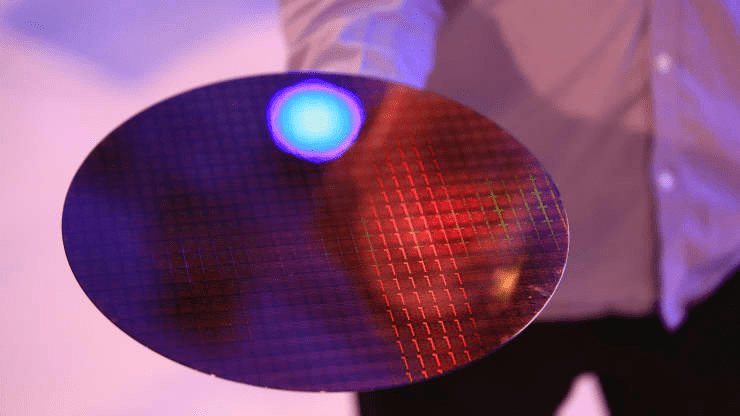 Intel also said that it will act as a "foundry," or a manufacturing partner, for other chip companies that focus on semiconductor design but need a company to actually make the chips. Intel said its foundry subsidiary will be called Intel Foundry Services and will be led by Randhir Thakur, a current Intel senior vice president. Gelsinger said the foundry business will compete in a market potentially worth $100 billion by 2025 and will manufacture a range of chips, including chips based on ARM technology, which are used in mobile devices, and has historically competed with Intel's favored x86 technology.
Intel currently operates four factories, called "wafer fabs," in the United States. In addition to its site in Arizona, which is being expanded, it also has fabs in Massachusetts, New Mexico and Oregon. It also makes chips in Ireland, Israel and has a single fab in China. Intel's foundry will offer a U.S. and Europe-based alternative to Asian chip factories. In February, President Joe Biden said domestic semiconductor manufacturing is a priority for his administration. His administration hopes to fix going chip shortages and address lawmaker concerns that outsourcing chipmaking had made the U.S. more vulnerable to supply chain disruptions.
Intel also announced full-year guidance. The company said it expects $4.55 in adjusted earnings per share on $72 billion, below Refinitiv estimates of $4.77 in adjusted earnings per share and $72.94 billion in revenue in revenue. Intel said it expects $19 billion to $20 billion in capital expenditures for the year. Analysts polled by FactSet had expected $14.59 billion.
Source: FXPro