Asian currencies went down on Monday as the speedy Covid-19 spread outside China awakened worries over a pandemic and pushed investors towards safe assets, like gold, dollars and the Swiss currency.
More countries reported about a sharp increase in new cases over the weekend. South Korea registered more than 760 cases, Iran - 43 cases and Italy more than 150.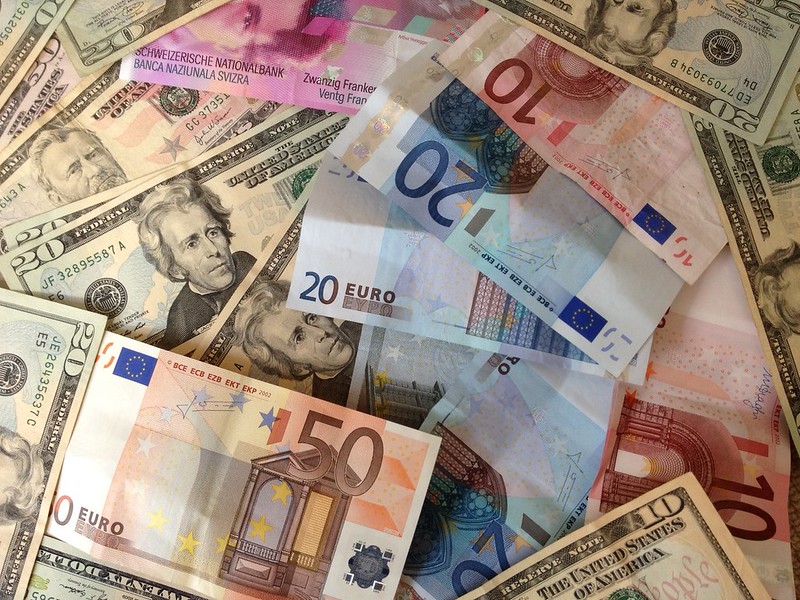 Photo: Flickr
The WHO in its turn has concerns over the growing number of cases, which have no direct link to the hot zone of the outbreak in China.
The Chinese and Antipodean currencies were at disadvantage, whereas EM currencies were crushed.
The Australian currency registered a new 11-year low in early trade on Monday, being down by 0.44 percent, to 0.6596, while the kiwi dollar eased by 0.33 percent, to 0.6318, before slightly paring losses as well as the Chinese yuan on news of four Chinese provinces easing emergency limitations.
This kind of announcement buoyed elsewhere the regional markets, however, with the Korean won tumbling nearly 1 percent to reach a six-month low.
Meantime, Indonesia's rupiah, so far was secured by its comparative independence from China, tracked the broader selloff in EM, decreasing by 1 percent.
Political unrest in Malaysia weighed on the ringgit and dragged it down by 0.7 percent to its lowest result since September.
Still risk non-acceptance, which also saw stocks slumping, whereas gold and bonds increase, offered surprisingly slight support to the Japan's yen. The Japanese currency added 0.17 percent, to 111.29 at 0916 GMT.
The dollar index jumped by 0.20 percent against a basket of 6 main currencies, being to close to almost 3-year high, reached last week, before disappointed economic data, posted on Friday.
It was stronger versus euro by 0.13 percent, at 1.0827 and by 0.26 percent to pound at $1.2916, as well as versus the Swiss franc, being higher by 0.26 percent, at 0.9799.
One should mention, that coronavirus has claimed already more than 2,400 lives in China, which also accounts for 98 percent of global diagnoses.
Italy has ended anticipatory the carnival of Venice, shut down schools, and locked affected towns across its wealthy north.
South Korea is on high alert and continue to struggle with steep increases in infections - all adding to the already big disruption to the world's economy.
Source: Reuters