Asian stocks rose on Tuesday, hovering near 9-month highs on investors' hopes for the China's economy stabilization despite weak activity of Wall Street, which followed the banks' disappointing earnings reports.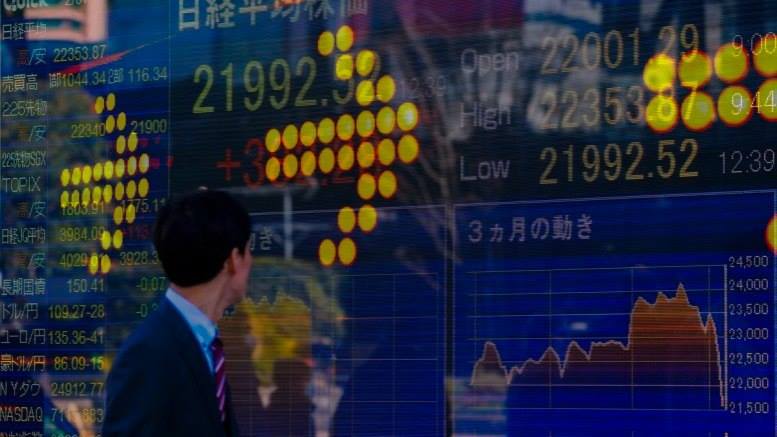 The main index MSCI of the Asia-Pacific region outside Japan advanced 0.39 percent to 162.99. The broadest MSCI's index rose recently to its highest level since July 2018, after strong data on exports and banking operations from China last week eased investors' concerns about the state of the world's second largest economy.
The market sentiment was also strengthened by expectations that China's and U.S. negotiators will soon conclude a long-awaited trade deal.
Japan's Nikkei 225 added 0.24 percent to 22,221.66 at 7.50 GMT;

China's Shanghai Composite was a growth leader with a 2.39 percent surge to 3,253.60;

Hang Seng Index in Hong Kong and Sensex in India increased by 0.81 percent and 0.89 percent respectively;

South Korea's Kospi gained 0.26 percent to 2,248.63;

Australia's ASX 200 climb 0.42 percent to 6,277.4.
The stock markets in Taiwan, Singapore and Indonesia went up by 0.48 percent, 0.23 percent and 0.46 percent respectively.