Investors are eagerly awaiting the outcome of Trump-Xi meeting, to be held at the end of this week at the G20. Market sentiment was not buoyed by reports that U.S. President Donald Trump would be pleased with "any result."
Trump has to face at least eight world leaders at the G20 Summit in Osaka, including Chinese President Xi Jinping.
The cautious sentiment of Chinese investors forced Shanghai Shenzhen CSI 300 to sink by 2.10 percent. This led to the fact that the broadest index of the Asia-Pacific region outside of Japan dropped by 0.4 percent.
Asian stock markets were mostly down on Tuesday:
Japan's Nikkei dipped by 0.52 percent to 21,176;

Hang Seng fell in Hong Kong by 1.31 percent, to 28,138;

China's Shanghai Composite fell by 1.30 percent, amounting to 2,969;

Kospi in South Korea eased by 0.24 percent, to 2,121;

TAIEX in Taiwan went down by 0.67 percent, to 10,706;

FTSE Straits Times in Singapore edged down by 0.05 percent, to 3,310 at 6.45 GMT;

Indonesian JSX Composite added 0.39 percent, to 6,313;

Australia's ASX 200 sank by 0.11 percent, to 6,658;

India's Sensex gained 0.15 percent, to 39,180.
Sony's shares went down by 2.10 percent in Tokyo trading, while Takeda Pharmaceuticals added 1.36 percent.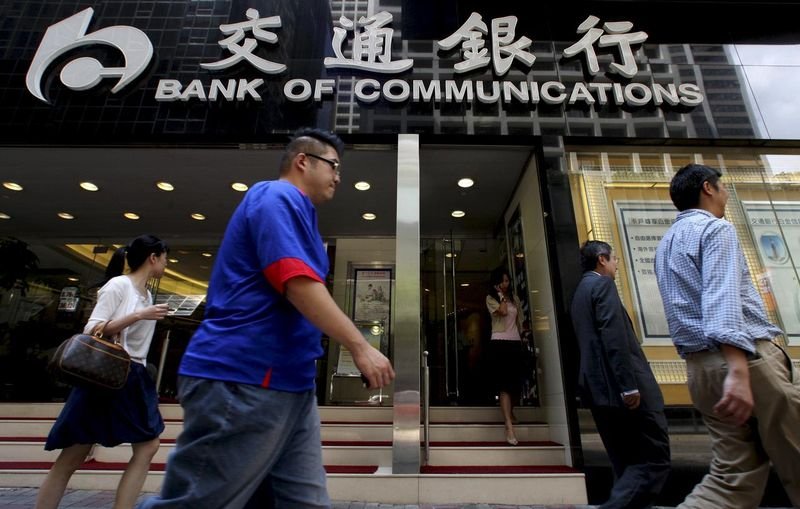 Photo: Reuters
Here are some more companies that marked a significant tumble in shares value on Tuesday: Sandfire (-10.04), Bank of Communications (-9.05), China Merchants Bank (-6.80), ICBC HK (-6.70), Metcash (-6.16), Orocobre Ltd (-5.25), Dominos Pizza (-5.09), Netmarble Games Corp (-4.63), Guangzhou Automobile (-4.56), G-tech Optoelectron (-4.42), Shanghai International Port (-4.42), GWA (-4.26), Yonyou Soft (-4.00), Daiichi Sankyo (-3.95), Retail Food (-3.70), Sunny Optical Technology Group Co Ltd (-3.42), Tokyo Electron (-3.31), etc.
It must, however, be said, that there were also. of course those companies, that showed a great jump in shares value: Saracen Mineral Holdings Ltd (+8.26), St Barbara Ltd (+6.68), Hitachi Zosen (+5.43), Resolute Mining Ltd (+5.17), Zijin Mining Group (+5.07), Kangmei Pharma (+4.21), Daum Kakao (+3.17), Syrah Resources (+3.01), etc.