Japan's economy recovered in the second quarter, supported by strong household spending, shrugging off rising global trade tensions.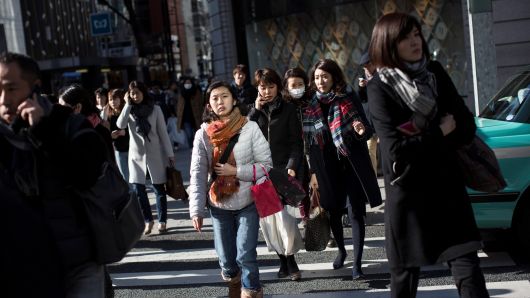 Photo: Behrouz Mehri | AFP | Getty Images
The economy grew 1.9 percent on an annualized basis in three months to July, above expectations.
The fresh figures come as Japanese trade officials are in Washington discussing chances of avoiding a bilateral free-trade agreement.
While U.S. is trying to re-negotiate its trade relationship with other nations, Japan and the European Union last month signed one of the world's largest free trade agreements ever, covering nearly a third of the global GDP.