The Japan's currency grew on Tuesday as some investors were cautious in relation to the chances for a awaited resolution of disputes in U.S.-China trade war, having boosted the so-called risk-off deals.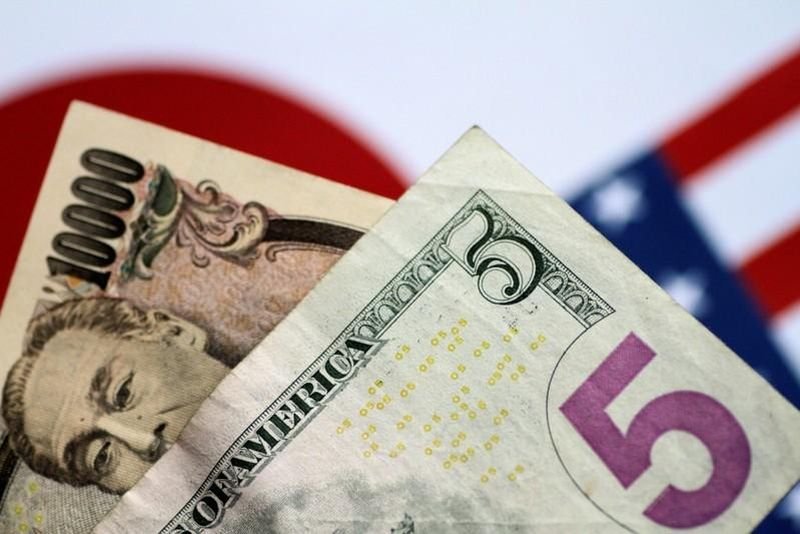 Foto: Reuters
Markets were broadly affected by trade talks turbulence this month, but on Monday it was announced that the possibility of trade talks resumption in the near time was high, with China, that wished first to continue their trade dialog, several days after both sides pledged a new wave of tariffs.
The greenback occurred under pressure against the Japan's yen with Treasury bonds yields drop, as safe haven currencies were in demand. The Japanese yen heightened against dollar by 0.39 percent, to 105.71
The yen usually is in demand among traders in times of economic uncertainty, it also grew near 0.6 percent against the antipodeans.
The dollar index measures the greenback value against a basket of six main currencies, inched down by 0.12 percent, to 97.97 at 6.52 GMT.
The currency market got some alaviating from a stronger-than-expected yuan fixing by the People's Bank of China, the move, interpreted by most part of traders as an attempt to cap the yuan's drop against the U.S. dollar. The central bank of China set a daily midpoint, which occurred to be stronger than market participants estimated. The Chinese currency was at the level of 7.1721, being down against greenback by 0.07 percent at 6.43 GMT.
China and U.S. are going to get round the table, but in the meantime it's no use beating the air, thus lingering fears, hurting global growth corporate earnings and investments.
The euro and the pound were traded at 1.1106 and 1.2222 respectively where both currencies grew up against the greenback by 0.06 percent at 7.04 GMT.