Japanese stock market fell Friday, while the China and Hong Kong indexes seems to have ambiguous values.
The Nikkei slumped 2.8 percent, erasing earlier fall of more than 3 percent. SoftBank lost 2.89 percent, Sony Corporation 2.70 percent, Fast Retailing crashed down whole 6 percent.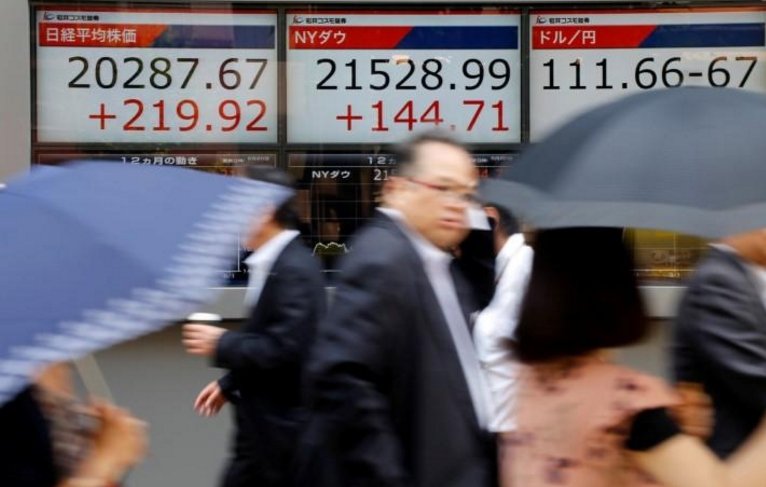 Photo: Reuters
Hong Kong's Hang Seng rose 1.2 percent due to the 5.05 percent growth of largest offshore oil and gas producer CNOOC and 2.5 percent increase of the China Mobile Limited. For all that the Apple continued to slump 2 percent each of them.
China's Shanghai Composite index marked the 1.8 percent progress.
South Korean Kospi, as one of the representative of the major number of tech stocks, gained 0.4 percent, despite the fact Samsung lost it's value for 0.40 percent.
The ASX 200 marked the 0.25 percent decline, so did the Taiwan's index losing 1.16 percent, while Singapores Stock Market Index lifted the whole 1 percent.