As the infection pandemic unleashes great ambiguity and risk on the population and economy globally, leading provider of cars focused forecasting and market intelligence services company LMC expects the effects on the global vehicle industry to be significant, with the essentially worsened decrease than that was registered during the Great Recession.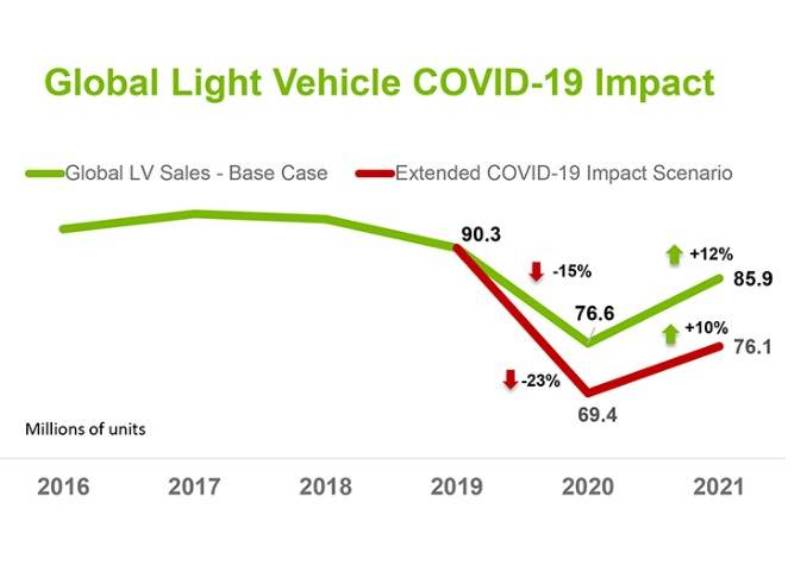 Photo: Autocarpro
In the context environment remains dynamic enough, LMC now is expecting 2020 Light Vehicle sales globally to curtail below 77M units, a decrease of nearly 14M units or by 15 percent at annual rate. For comparison, worldwide Light Vehicle trades slid 6M units from 2007-2009 to 64M units, a two-year drop of 8.7 percent, or 4.5 percent CAGR (compounded yearly growth rate).
The economic situation has worsened aggressively and the global economy is already entering a downturn. GDP growth estimates have turned to log negative in the most part of countries, resulting in zero global GDP expansion for 2020, slipping significantly from the first month of the year forecast of 2.5 percent rise for the year. A key cause of the economic shock has been the widespread shutdown of normal consumer and businesses in major markets globally. Many Original Equipment Manufacturers have halted assembly activities across Europe, North America and parts of Asia due to quarantine measures to control population in order to contain the virus. Jobless rate is estimated to surge considerably across the world, affecting larger sales such as vehicles beyond the near-term outlook, even as businesses resume normal activity.
LMC is also presupposed a scenario in which COVID-19 impact will be felt well in the second part of 2020, in late Q3 and Q4. If that scenario were to follow, we would expect global Light Vehicle purchases to decrease more than 20 percent, with volume sliding to 69M units.
Such a sequence of events would put 2021 and the longer-term recovery pattern at continued risk. Even with a top-level of risk to global autos, the industry is far better prepared to cope with this, and is in a better position, after experiencing the 2008-2009 downturn.
In addition, policy makers needed several weeks in this crisis to do what took a couple of years during Great Recession perfectly combining massive monetary and fiscal support moves. The responses may not ideal, but such coordinated steps should help to propel a more rapid recovery.
Here are some shares changes of major auto manufacturers: Peugeot (-4.85), BMW (-3.68), Daimler (-5.21), Volkswagen (-5.83), Rolls-Royce (-3.58), etc.
Source: Autocarpro