DHL announced about its plans to stop fresh food deliveries for German Amazon's Whole Foods as the e-commerce food service occurred to be disappointing, as it followed from a previous week report.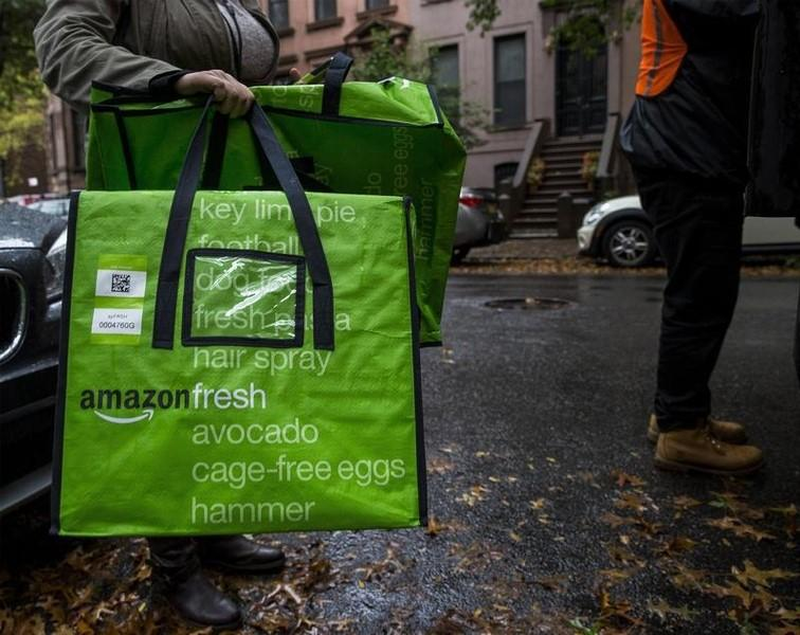 Photo: Reuters
The food sales became the main part of the Amazon's strategy, especially since its U.S. Whole Foods acquirement in 2017, including its fresh food business line, that started its work in 2007 in Seattle, lagging now in profits in comparison to the other business areas.
A source familiar with the situation stated that DHL company stopped its partnership with Amazon Fresh, but it wouldn't affect for sure the rest of the biggest retailers businesses. So, Amazon's Whole Foods fell short of experts estimates, thus resulting in poor volumes of DHL's activities.
E-commerce food sales area was developing more sluggish in Germany compared to many well-functioning markets, due to a keen competition from other food chain store. Online food service amounts to only 1.2 percent of fresh food sales in Germany at annual rate according to the recent HDE data.
One assures that clients of Amazon Fresh would not be affected by DHL decision, as Amazon builds up its own delivery service in Germany, to be nonintegrated company.
Recall, FedEx Corp recently said it also would withhold cooperation with multinational technology company Amazon for land-based deliveries of small-package orders due to the same cause of preparing to expand its own delivery service.