Major European stocks were closed on Monday for public holidays. Recall, on Thursday, bourses through the region closed broadly in the green zone, amid expectations the coronavirus pandemic was reaching its peak and that European finance ministers would be able to strike a deal on a support package.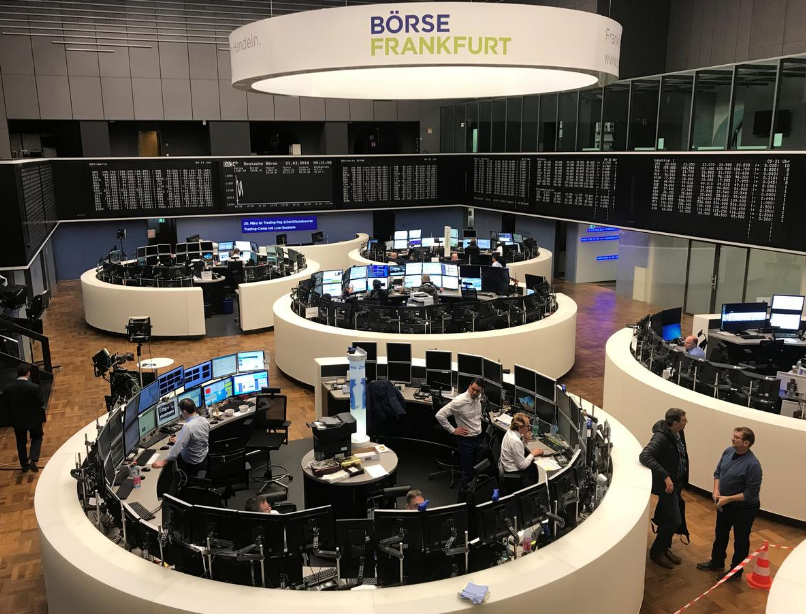 Photo: Reuters
Investors' mood was also bolstered by the Fed's announcement of a $2.3Tn stimulus to back local governments and small and mid-sized companies; and by expectations that OPEC+ and allies will cut global oil production.
All European benchmarks closed the session at 1-month high: the DAX 30 index in Germany gained 2.24 percent, at 10,564; the FTSE 100 index in Britain gained 2.9 percent to 5,842; the FTSE MIB index in Italy grew by 1.39 percent, to 17,621 on Thursday; the CAC 40 index in France added 1.44 percent, to touch 4,506; the IBEX 35 in Spain advanced 1.71 percent, to 7,070.
One should mention, that during the last week, the DAX 30 index surged by 10.9 percent, registering its highest result since November 2008.
The UK's FTSE 100 index soared by 7.9 percent, the largest gain since January 2009, whereas the FTSE MIB rose by 7.6 percent and the CAC 40 index jumped by 8.5 percent, as well as the IBEX 35, which gained 7.4 percent at weekly basis.
Source: Tradingeconomics