European stock markets recovered on Tuesday after European Central Bank head Mario Draghi promised additional measures to stimulate the economy, especially since the technology sector again shows a downturn.
In his speech at the ECB annual conference in Portugal, Draghi hinted at a reduction in interest rates or the acquisition of new assets, if the European bonds yield diminishes, inflation does not hit the target level, and the value of the single European currency decreases.
The pan-European index STOXX 600 grew by 1.25 percent to 383.20 at 14.11 GMT, while interest rates-sensitive banking sector dropped by 0.15 percent on Tuesday.
News from European corporations continue to indicate that the eurozone economy is trying to align on feet after a decade of efforts to recover.
Shares of the German chip maker Siltronic collapsed by 10.20 percent after the forecast revision for sales in the Q2. The company blames in sales drop U.S. restriction on exports from China, that's is why sales in the Q2 would be "significantly lower" than in Q1 and will likely continue to decline.
UK's FTSE 100 grew by 1,14 percent, to 7,441;

Germany's DAX increased by 1,43 percent, reaching 12,258;

France CAC 40 soared by 1,82 percent, to 5,489;

Italy's FTSE MIB took off by 1,96 percent, to 21,030;

Spain's IBEX 35 added 0,88 percent, to 9,212.
Growing hopes for monetary policy easing of both the ECB and the U.S. Federal Reserve helped STOXX 600 to increase by 2 percent this month and win back some of the previous losses in May.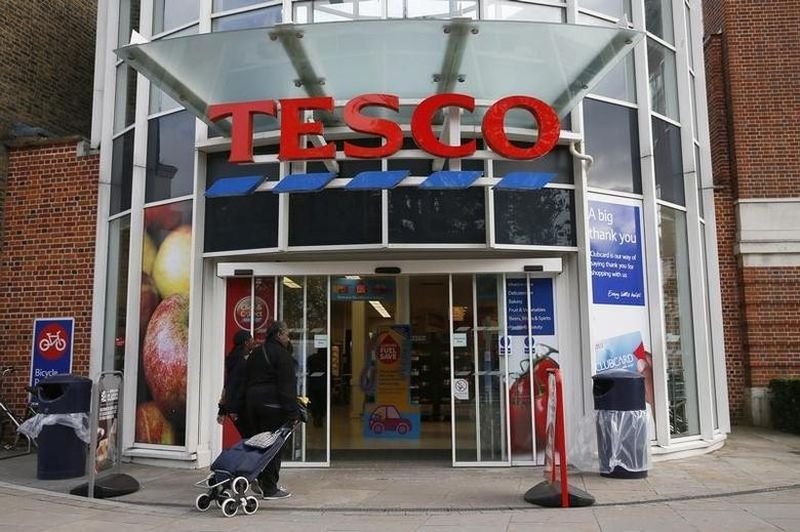 Photo: Reuters
These are companies, that marked a significant jump in shares value on Tuesday: Ashtead Group (+6.26), Tesco (+5.53), Kering (+5.13), Standard Chartered (+5.06), Antofagasta (+4.94), Banca Generali (+4.91), Salvatore Ferragamo (+4.75), Deutsche Bank (+4.70), ArcelorMittal (+4.63), Thyssenkrupp (+4.46), Valeo (+4.36), Rolls-Royce (+4.26), CNH Industrial (+4.15), LVMH (+4.14), Fresenius (+4.11), Tenaris S.a. (+4.03), SAP (+3.80), Wirecard (+3.78), Marks & Spencer (+3.70), Adidas (+3.61), Schneider Electric (+3.60), Moncler (+3.59), Prudential (+3.53), Azimut Holding (+3.19), Airbus (+3.14), Michelin (+3.09), Acerinox (+3.01), Cellnex Tel (+2.99), Telecom Italia (+2.97), AstraZeneca (+2.94), Saipem (+2.93), Exor (+2.91), Peugeot (+2.90), Daimler (+2.84), Dassault Systemes (+2.70), Rio Tinto (+2.65), UniCredit (+2.65), Deutsche Post (+2.56), Bayer (+2.50), Orange (+2.44), Barclays (+2.30), LOreal (+2.22), Volkswagen (+2.18), BMW (+2.16), etc.