Bundestag voted on Wednesday to re-elect leader of Christian Democratic Union Angela Merkel as chancellor for a fourth term in a row.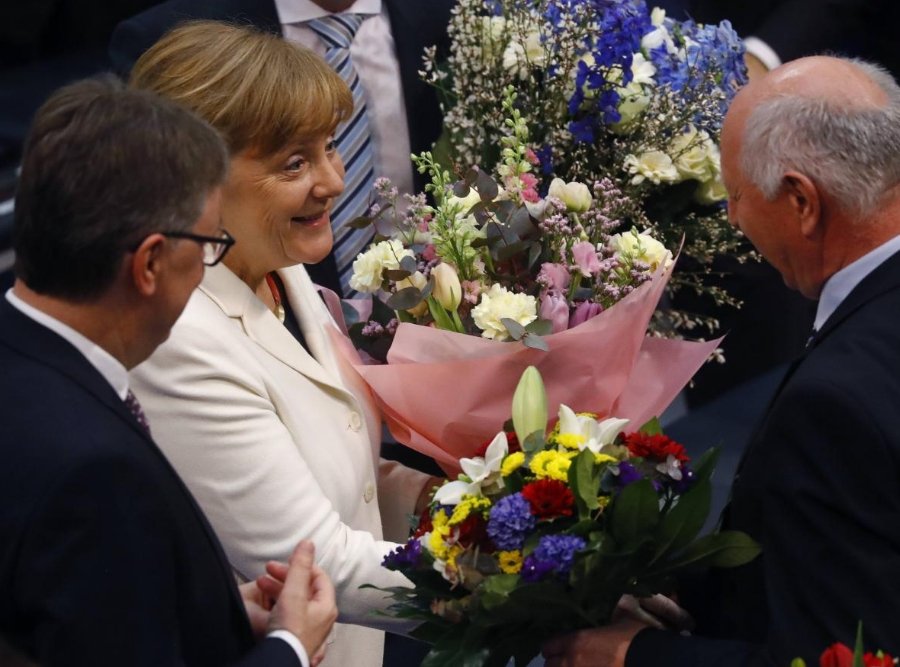 Photo: REUTERS/Kai Pfaffenbach
364 members of the Bundestag voted in favor of Merkel, while 315 voted against her, with nine abstentions.
On this the longest in Germany's history process of forming a new government, which lasted 171 days, will be completed. The Сabinet includes representatives of the Christian Democratic Union (CDU), the Christian-Social Union (CSU) and the Social Democratic Party of Germany (SPD).
Since none of the parties entered in Bundestag won the majority to create the government, the winners of the election - the conservatives from the CDU/CSU - had to start consultations on forming a coalition with other parties.