The Nasdaq Composite slipped in morning deals on Wednesday, dragged down by tech giants, while the S&P 500 and the Dow inched higher led by financial and healthcare stocks.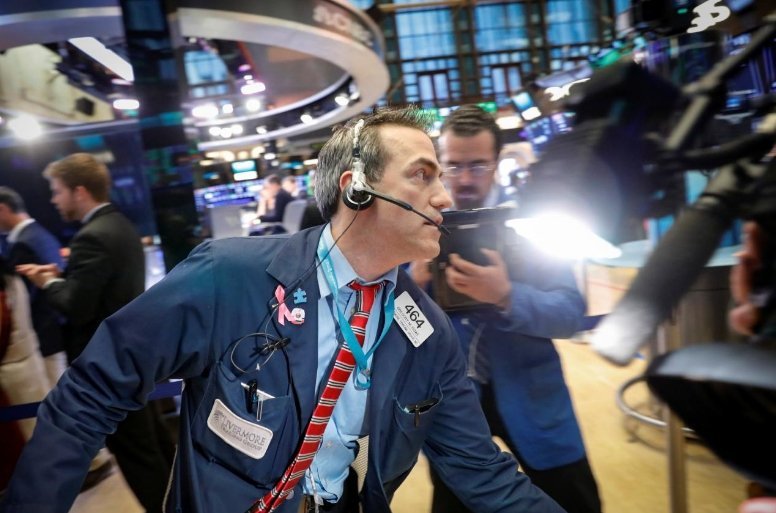 Photo: Reuters
The Dow Jones Industrial Average gained 0.19 percent, to 23,902.56. The S&P 500 edged down 0.04 percent, to 2,611.69. The Nasdaq Composite tumbled 0.44 percent, to 6,977.86.
Shares of Amazon rose 5 percent. According to CNBC, U.S. President Donald Trump has discussed altering the company's tax treatment.
Facebook shares picked up 1.1% after the company announced a revision of the privacy settings of personal data. In addition, users of the social network will be able to delete their data.
Gross domestic product increased at a 2.9 percent annual pace in the final three months of 2017, the Commerce Department reported.