The Japanese Nikkei ticked up on Wednesday with investors shrugging off the U.S. President Donald Trump's speech, while corporate earnings were still in focus.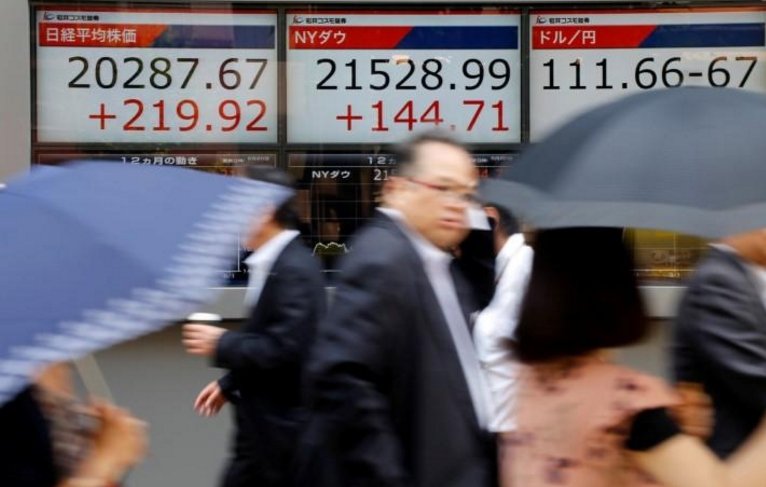 Photo: Reuters
The Nikkei closed up 0.1 percent at 20,874.06. The broader Topix slipped 0.1 percent to 1,582.13.
Shares in Toyota Motor Corp dipped 0.7 percent after the car maker downgraded its annual net profit forecast. Trump devoted a large part of his State of the Union address to such issues as trade agreement with China and better U.S. immigration system.
Shares of Shiseido Co, Japan's largest cosmetics producer, rose 4.6 percent, after Estée Lauder Cos Inc posted solid quarterly results, caused by strong growth in China.
NTT Data fell 9.2 percent following its announcement of a tender bid for Netyear Group for 850 yen per share.