Asian stock markets were mixed on Wednesday as virus and recession worries weighed on sentiment.
Nikkei 225 index in Japan dropped by 4.45 percent, to reach 18,075 at 0612 GMT, whereas ASX 200 in Australia surged by 3.58 percent, to 5,258 on Wednesday. South Korea's Kospi eased by 1.87 percent, Hong Kong's Hang Seng lost 1.91 percent, while the Shanghai Composite failed to remain positive and slipped by 0.28 percent, to 2,742.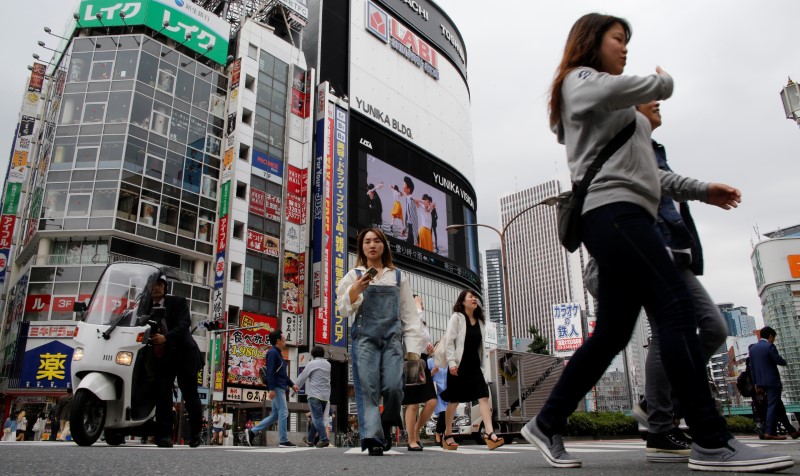 Photo: AsiaTimes
Shares in Taiwan and Singapore declined by 0.45 percent and 1.92 percent respectively, whereas Indonesia stocks were in green, with a 0.36 percent jump.
The additional pressure on market mood had the Bank of Japan's quarterly poll of business sentiment called "tankan," which indicated the gloom over a likely downturn. The world's third biggest economy had already been stumbling for several months already when the virus outbreak picked up the pace earlier this year.
Meantime, sentiment among Japan's major manufacturers decreased during the period of January-March, registering the 5th decline quarter in a row, according to the central bank data. The tankan tracks corporate mood by means of holding back the number of firms saying business conditions are negative from those saying they are positive.
As for the key index, which marks off sentiment among major manufacturers, declined from prior quarter zero to minus 8 now, showing the worst result in 7 years. Sentiment among non-manufacturing firms was also bleak as the service sector, tourism and other businesses have also been heavily affected by the Covid-19 outbreak.
Recruit Holdings sank by 6.31 percent, All Nippon Airways dipped by 5.99, Honda Motor and Mitsubishi went down by 2.16 and 2.33 percent respectively.
Source: Marketwatch