Oil tried to bounce back on Wednesday after sliding 7 percent on Tuesday, with rising supply and the prospects of weakening demand limited gains.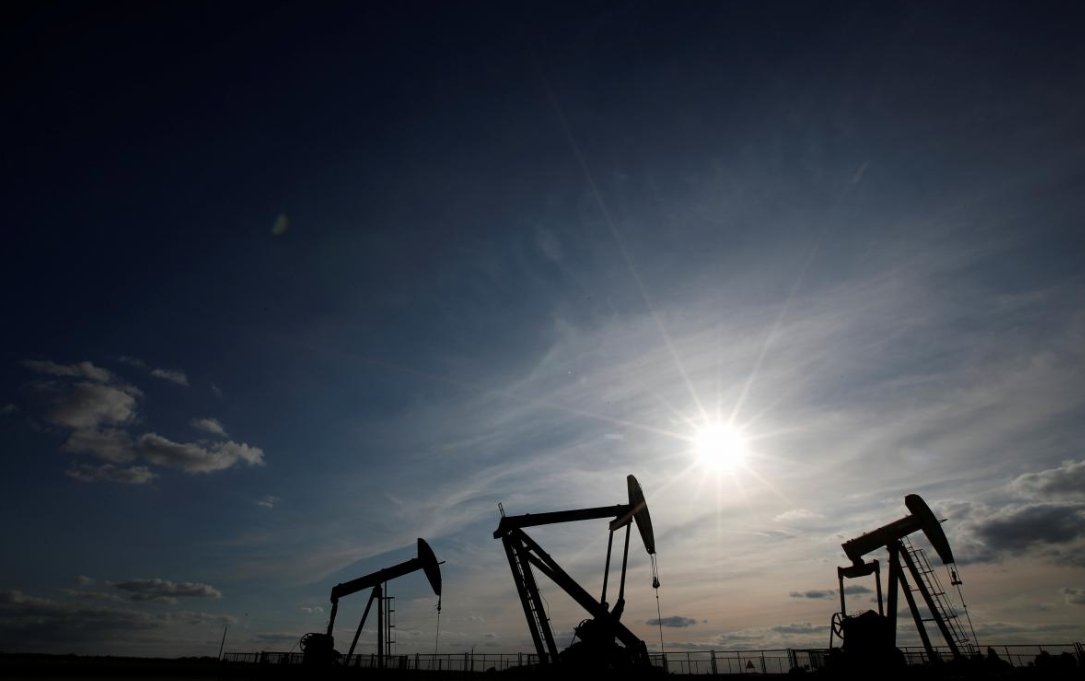 Photo: Reuters
Front-month Brent crude oil futures slipped 9 cents at $65.38 a barrel. U.S. light, sweet crude oil futures lost 0.3 percent at $55.52 per barrel.
Crude prices are being affected by two factors: an increase in supply and rising worries over slowdown in the global economy.
The jump in onshore production made the U.S. the world's largest oil producer ahead of Russia and Saudi Arabia.
OPEC has been assessing the rise in supply and price fall thoughtfully. The producer cartel plans to withhold crude in 2019 to tighten supply and support prices.