Prices for oil gained today, driven up by a decrease in the number of U.S. rigs, along with prospects of possible return by Washington to sanctions against Iran.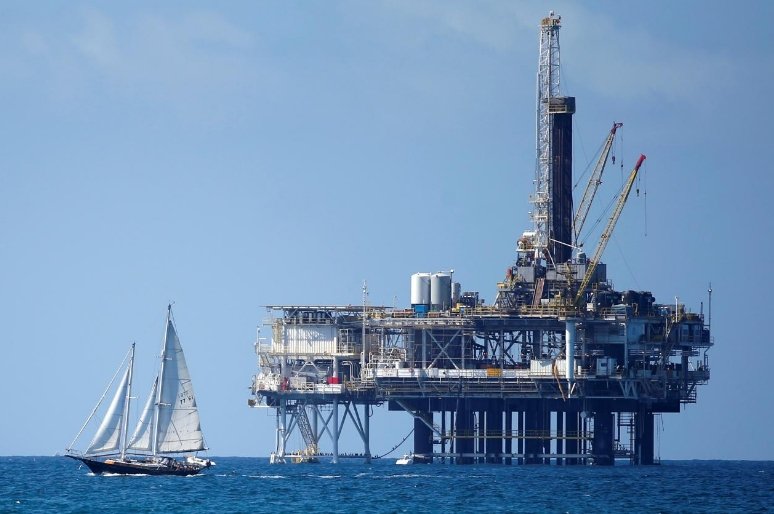 Photo: Reuters
Brent futures climbed to $69.78 for a barrel, adding 44 cents compared to the previous settlement.
U.S. WTI futures moved up to $65.20 per barrel, 26 cents rise. Shanghai futures for September reached 416.7 yuan or $66.39 for a barrel, 1.1% higher. Markets are worried about the next steps of the United States in regard to the Iran nuclear deal, said Stephen Innes of OANDA in Singapore.
Prices were propped up as well by a report showing a fall in U.S. drilling for new oil, he also said. Seven of the rigs were cut over the week to March 29, with the total number dropping to 797, according to last week's report by Baker Hughes company. In the span of three weeks this was the first case of fall in the quantity of rigs.
Growth of drilling activity since 2016 has boosted oil output by the United States, lifting it to 10.43 mln barrels a day, overtaking the volumes of the world's biggest exporter Saudi Arabia.
And though oil prices are much supported by the OPEC's initiative of limiting production, with Russia also taking part in it, the latter expanded its production in March to 10.97 mln barrels daily, from February amount of 10.95 mln, today's data by Energy Ministry demonstrated.