The state owned National Oil Company of Saudi Arabia (Saudi Aramco) posted on Tuesday that it was going to raise $12 billion with its international bond issue with a total volume of applications of $100 billion.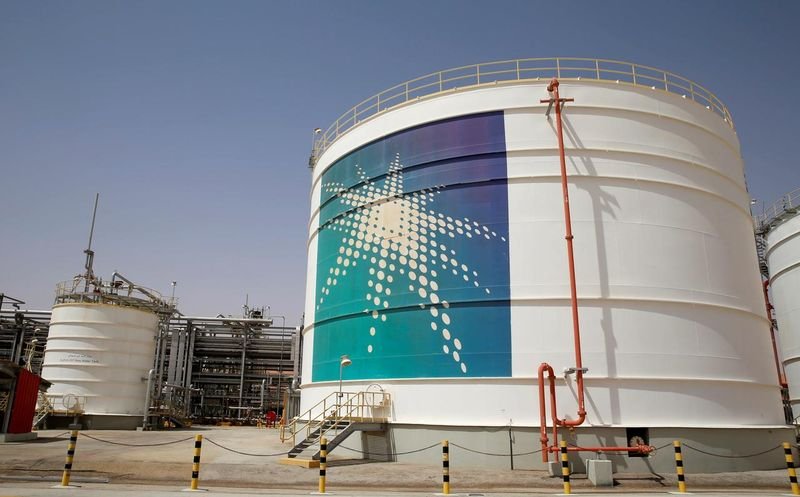 Photo: Reuters
Taking into considering that in the operation are involved such giants of global financial business as JP Morgan, Morgan Stanley, Citi, Goldman Sach, HSBC and NCB Capital, the deal is recognized as one of the most significant since the beginning of the year for global business in general.
The volume of the 3-year tranche was $1 billion, the 5-year tranche was $2 billion, and tranches with maturities of 10, 20, and 30 years have $3 billion each.
Saudi Aramco is raising funds to finance the purchase of 70 percent of the petrochemical company Saudi Basic Industries Corp. The total amount of the transaction will be $69.1 billion. Analysts believe this deal is an important step towards preparing Saudi Aramco for an IPO, which has been going on for more than 2 years. Saudi Aramco received a net profit of $111.1 billion in 2018, more than the total annual profit of Apple Inc., Alphabet Inc. (Google) and Exxon Mobil Corp.
The geopolitical situation in the world is growing and oil prices have slowed their growth, especially after the IMF has lowered its growth forecast for this year to 3.3 percent.
The oil prices rose slightly to 7.50 GMT on Wednesday: Brent crude futures with deliveries in June went up by 0.42 percent to $70.91 a barrel, and quotations of WTI crude oil for deliveries in May grew by 0.52 percent to $64.32 a barrel.