Oil prices were higher on Tuesday as Saudi Arabia cut its supply even further in order to tighten oil markets, although this was hampered by continued U.S. production growth and fears of a global economy slowdown.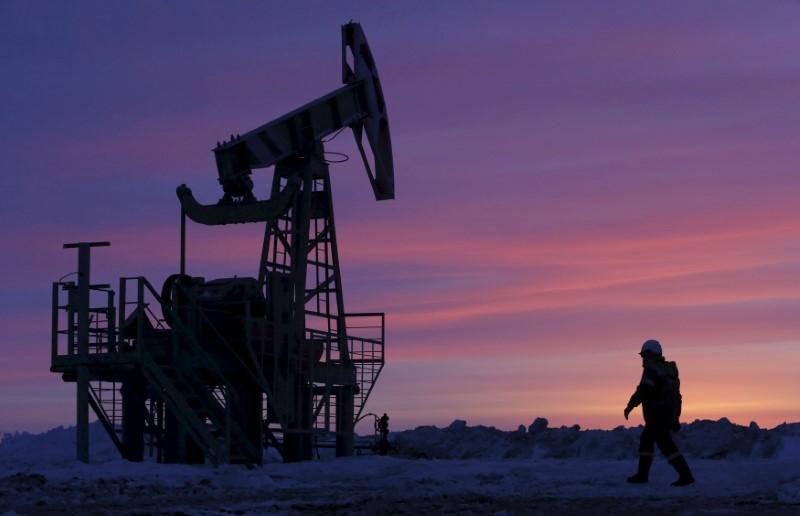 Photo: Reuters
West Texas Intermediate (WTI) futures for delivery in April were at $ 57.19 per barrel at 11.36 GMT, having been higher by 0.62 percent, compared to their latest settlement.
Brent crude oil futures for delivery in Mai were at $67.03 per barrel, having been up by 0.68 percent.
Oil prices have received widespread support during this year from Organization of Petroleum Exporting Countries and non-OPEC member - Russia and namely from their oil supply cuts.
Saudi Arabia plans to reduce the crude oil export in April to less than 7 million barrels per day, while maintaining its production "significantly lower" 10 million barrels per day, said a Saudi official on Monday. For comparison, in February this volume amounted to about 10.14 million barrels per day.
The market participants are also confident that prices were affected by the political and economic crisis in Venezuela. For example, on Monday, opposition-run congress of Venezuela declared a state of emergency because of a five-day power outage, which, of course, affected the oil exports and forced millions of citizens to seek food and water.
OPEC's efforts to support oil prices were offset by increased U.S. oil production. With the growth of production in the United States, the country needs to import less, moreover, it is necessary to seek help abroad to sell off excess oil reserves.