Crude prices dropped near 1 percent on Tuesday, with international benchmark Brent dipping below $70 a barrel and WTI below $60, after U.S. President Donald Trump added to oil's woes, writing on Twitter that prices should be much lower based on supply.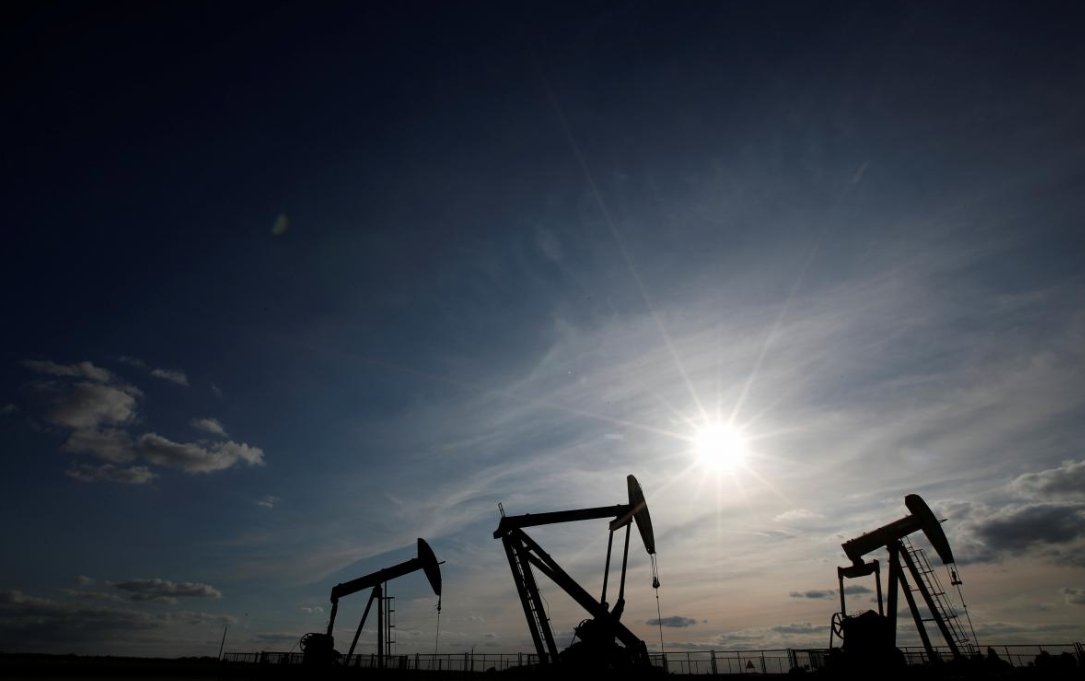 Photo: Reuters
Brent crude oil futures tumbled 1 percent to $69.41 a barrel. U.S. light, sweet crude oil futures fell 1.2 percent to $59.22 a barrel.
Bank of America Merrill Lynch expects U.S. crude output, already at a highest ever level of 11.6 million barrels per day (bpd), to breach 12 million bpd in 2019, making the U.S. "energy independent".
The market will see a significant surplus at least over the first half of 2019, analysts from Dutch bank ING predicted. Growing output and an easing in U.S. crude sanctions on Iran, that included waivers for big importers like China, weighed on oil prices.