British Prime Minister Theresa May will spend several hours sitting in a circle of cabinet ministers on Tuesday, trying to determine a way out of the current situation on Brexit. Theresa May is under the pressure either to choose EU withdrawal without an agreement or set an election date.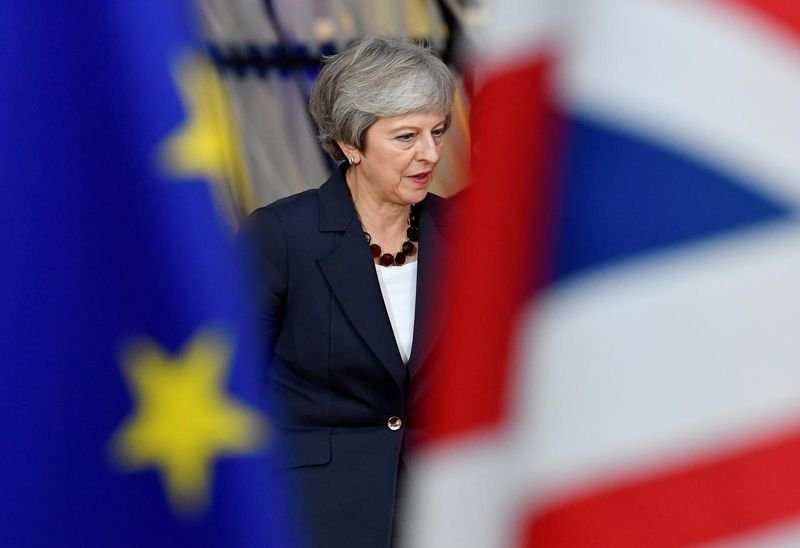 Photo: Reuters
Almost three years after the UK voted to leave the EU after a referendum, British policy is in crisis, and it is still unclear how, when and if it ever leaves the club, which it first entered in 1973. The British economy has dropped about 700 million euros every week since the first referendum, and the country's GDP has lost 2.5 percent, according to experts in this matter.
The parliament has already rejected May's deal for three times, moreover, it is expected that this week the fourth vote will be held in the hope of achieving success and gaining the maximum number of votes.
The impasse in the relations between the Prime Minister and the Parliament has already delayed Brexit by at least two weeks rather than originally planned. Theresa May is in any case threatened with resignation, notwithstanding the next step will follow, towards a concession or in favor of leaving the EU without a deal.
The British pound fell by 0.35 percent to $1.3059 at 10.52 GMT.
By the way, the scenario, in which the UK leaves the EU without a deal, raises up food prices by 10 percent, will lead to Britain's rule in Northern Ireland and jeopardize national security, according to a letter from Britain's highest civil servant, Mark Sedwill, quoted in the Daily Mail.