Gold prices were on way to log a 4th session of growth in a row, marking the highest level in about nine years. Concerns about the weakness of the global economy, as well as corporate quarterly reports due to the business activity halt in an attempt to stop the spread of COVID-19 are supporting the precious metal.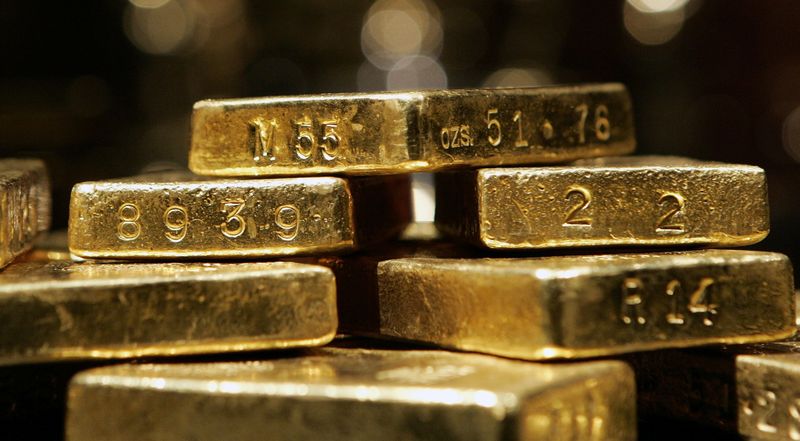 Photo: Reuters
The weak U.S. dollar also supports demand for precious metals.
Markets are seeking the corporate earnings reports release to assess the early impact of the Covid-19 pandemic.
Gold for June delivery erased some early gains and rose slightly by 0.09 percent wobbling down and up, trading at $1,763.00 per ounce at 1527 GMT, after reaching an intraday peak of $1,785 for the first time since 2011.
According to a new forecast from the International Monetary Fund, this year the world economy will shrink by 3 percent at annual rate, after which a 5.8 percent recovery will follow in the next year, picturing a deeper recession than that, which was in 2007 to 2009.
May silver futures on Comex added 3.11 percent, to gain $16.025 per troy ounce after soaring by 3.2 percent in the previous session. May copper added 0.41 percent, to $16.01 a pound.
Meantime, July platinum surged by 8.54 percent, $811,8 per troy ounce at 1532 GMT, early touching a 11.2 percent growth. June palladium recovered by 0.06 percent, to $2,169.60 per ounce, going down earlier and registering $2,161 an ounce.
Source: Marketwatch