Sterling slid to a six-month trough versus a surging dollar on Tuesday, while it was steady versus a euro hit by worries over a deepening political risks in Italy and Spain.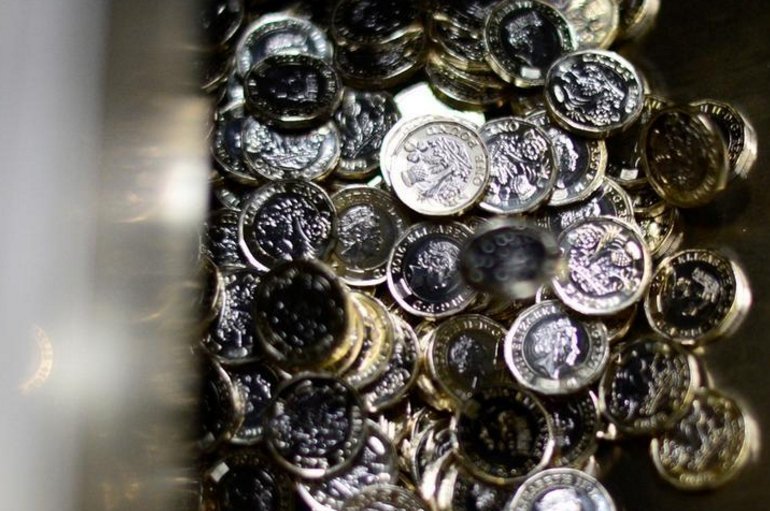 Photo: Reuters
Versus the dollar, the British currency sank as much as 0.7 percent to $1.3205, its lowest level since mid-November. Sterling, previously one of the best performing major currency in 2018, is now losing more than 2 percent against the greenback so far this year.
Against the single currency, the pound was virtually unchanged at 87.31 pence.
The British currency has fallen versus its U.S. counterpart since mid-April as anticipations of a Bank of England interest rate rise retreated, the economy showed signs of slowdown and concerns over Brexit rose.