Sterling rallied on Tuesday with a broad rebound in risk markets encouraging some selling of the dollar, while traders awaited news on British Prime Minister Boris Johnson, who is fighting worsening coronavirus symptoms in intensive care.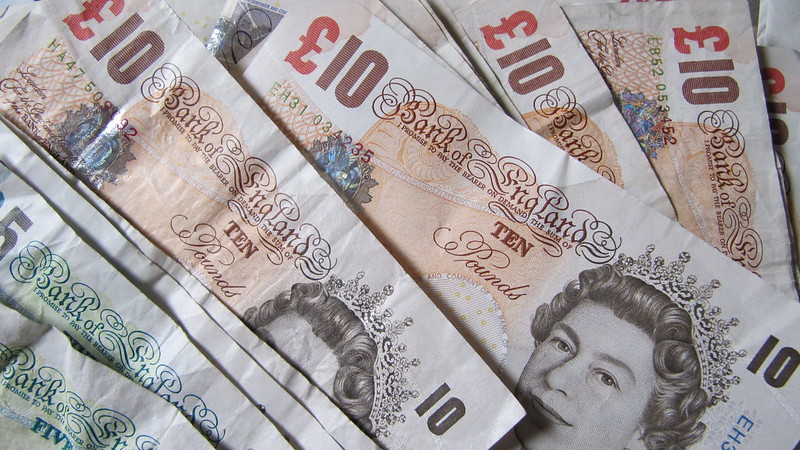 Photo: Flickr
Johnson, 55, was moved into an intensive care unit in a London hospital late on Monday after his condition had deteriorated rapidly over the preceding 24 hours. His foreign minister is deputizing for him to lead the government's response to the outbreak.
Analysts said that while news of Johnson's condition was clearly a concern, beyond a short-lived dip in Asian hours it had not yet moved the pound because it was unlikely to mean a change in the government's policy direction to fight the virus.
Against the dollar, sterling extended its overnight gains in London, trading to the day's high of $1.2349, up 0.9% on the session.
The dollar, long seen as a safe haven, surged last month when investors panicked about the economic consequences of government-enforced lockdowns to fight the coronavirus.
Sterling fell to as low as $1.1413 - its weakest since 1985.
But the greenback has dropped this week and stock markets have rebounded sharply as investors welcome signs the rate of new infections across Europe and parts of the United States is peaking.
Against the euro, sterling did far less well and was flat on the day at 88.225 pence.
Rabobank analysts said Johnson's condition was a reminder of the risks governments face in designing an exit strategy from the lockdowns, because it is not just elderly people with underlying health conditions that suffer.
Source: Reuters