The UK's pound dropped slightly against the dollar on Tuesday as the greenback gained momentum due to its safe-haven characteristics amid the virus spread.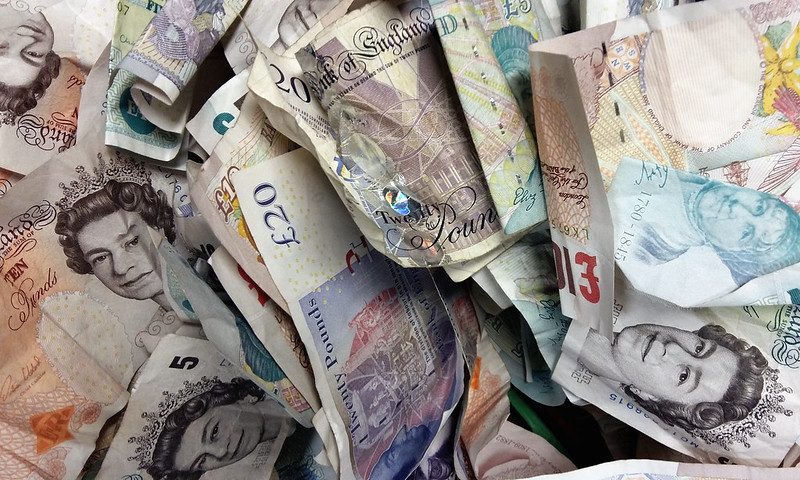 Photo: Flickr
Taking into consideration the increasing number of COVID-19 cases in the U.S. doubled in contrast to those in China, investors were buying the dollar against UK's pound and other major currencies, which were right considered riskier than the greenback.
The pound traded 0.7 percent lower at $1.2330 with a potential to recover, as at the moment of writing the pound was in flat at 1200 GMT. The euro went down versus the pound by 0.64 percent, to trade at 0.8869.
The pressure on pound intensified due to the fact the confidence among British businesses decreased in the second week of March as the virus crisis got up the speed, but before the government's firms lockdowns aimed to contain its spread, according to a survey released on Tuesday.
Also, Britain's sovereign debt rating cut on the hand ot Fitch added to worries, as the agency said the country's debt levels would rise amid struggle to combat the quick spread of Covid-19 while ambiguity surrounding trade talks with the EU also puts risks.
The UK's currency remained fragile, analysts added, as Britain's current deficit in the balance of payments and large external balance sheet put it in a weaker position in contrast to other countries in the face of the global downturn caused by the Covid-19 virus.
Update: the pound managed to recover by 0.11 percent against the greenback, to 1.2365 at 1223 GMT.
Source: Reuters