The UK's pound bounced back from recent monthly highs against the dollar and the euro, as investors figured out that it was beforehand to hope for a quickest overcoming after coronavirus hit.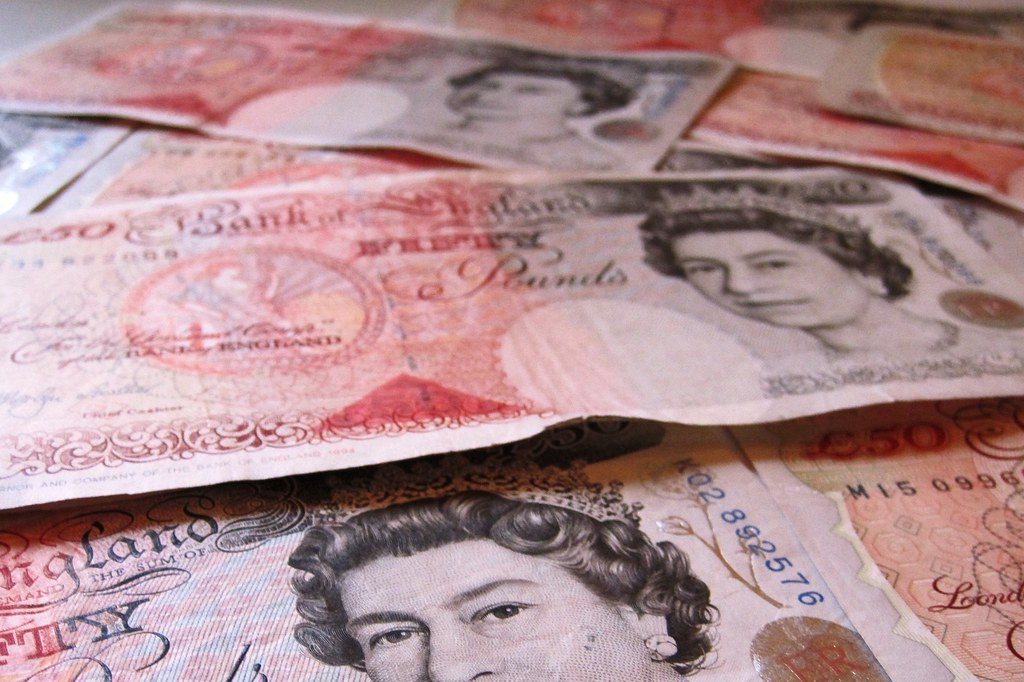 Photo: Flickr
The British pound dropped by 1.01 percent on Wednesday against the U.S. dollar, to 1.2496, fuelled by the IMF gloomy global economic outlook, which generally dragged risk appetite down and strengthened the dollar.
The global economy is expected to contract by 3.0 percent during 2020 as a result of the decline in businesses activity due to coronavirus, which will be the sharpest drop since the Great Depression of the 1930s, the IMF stated.
A weakening global economy propels the U.S. dollar power as it is considered the main currency in world trade and the predominant means of exchange on world markets.
The single currency eased by 0.73 percent against the greenback, to reach 1.0906, whereas jumped to the British pound by 0.32 percent, to 0.8727 at 1505 GMT.
One should remind, that the UK's currency had a support this month due to increased risky sentiment amid some countries are assessing the possibility to re-open economies, while the Great Britain might be the worst-virus affected nation. On Tuesday, the pound was trading at 1.26 versus the buck, marking the highest level since March 13.
This month, the pound has strengthened from improving sentiment to risk, as some countries are considering resuming their economies, although experts warn that the UK could become the European country most affected by coronavirus. On Tuesday afternoon, sterling reached $ 1.26, the highest level since March 13.
But on Wednesday, optimism faded amid concerns over the effects of the pandemic on the global economy.
According to analysts studies, the UK economy may shrink up to 13 percent this year due to infection impact. This is the deepest decline in the last three centuries.
Source: Reuters