The RBA decided to leave the cash rate at the same record low of 0.75 percent in the framework of its December meeting, as it was expected by the most part of analytics with policymakers, which were assessing the outcomes of the three previous cuts delivered since June 2019.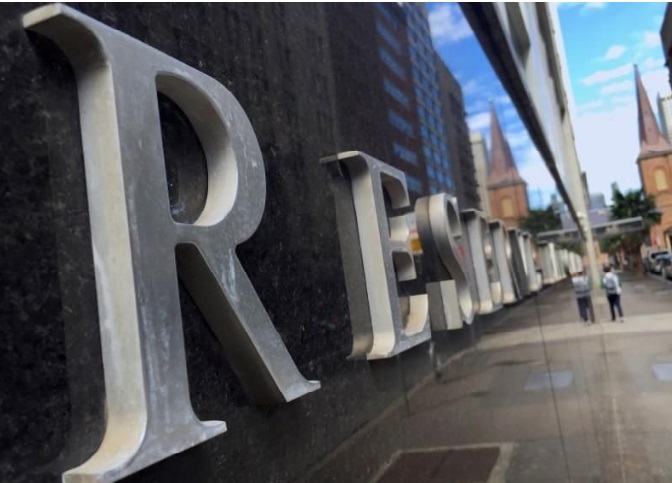 Photo: Reuters
The regulator announced its plan to continue monitoring the labor market and mentioned repeatedly that it was rational to expect an extended period of low borrowing costs due in connection to the both global and domestic factors. The Reserve Bank of Australia also expressed its commitment to ease policy further if needed to buoy longstanding growth in the economy, full-time occupation aiming to achieve the inflation target over time.
Australia's current positive trade balance widened suddenly to AUD 7.86 billion in Q3 2019 in contrast to the previously revised reading of 4.7 billion in Q2. Analysts expected the trade surplus to touch 6.3 billion.
One should mention, that it was the second quarter of account surplus in a row. The goods and services surplus showed a record AUD 21.07 billion, though prior reading was of AUD 19.27 billion in Q2.
The goods surplus grew from prior AUD 20.06 billion to AUD 21.42 billion, whereas the services deficit decreased from AUD 0.80 billion to AUD 0.35 billion.
To crown it all, the initial income gap eased from AUD 14.63 billion to AUD 13.03 billion.
The major index of Australia ASX 200 gained 20.71 percent since the beginning of the current year on the back of CFD trading. As for the result for Tuesday, the indicator lost 0.46 percent, at 6,709.
Meantime, the Aussie grew by 0.48 percent, to 0.6848 at 8.34 GMT.