Adidas presented a new model of sneakers Futurecraft 4D with a sole printed on a 3D printer. The company plans to launch a mass sale of this model next year, Reuters reports.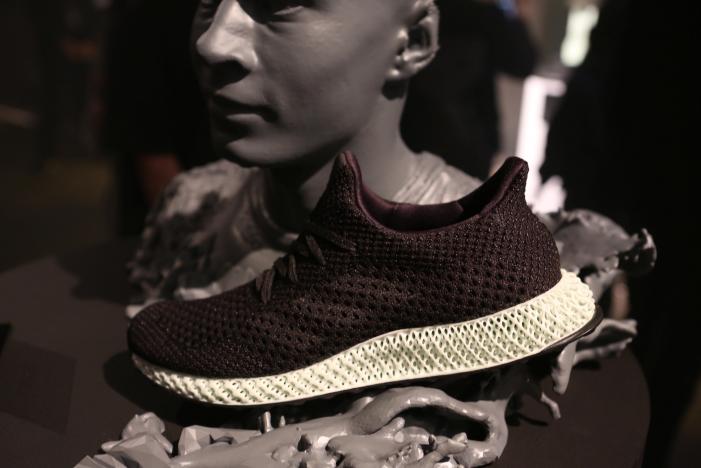 The goal of Adidas is the production of individual sneakers, taking into account the weight, anatomical features and position of each client's foot.
For mass production of footwear, the company joins the startup from Silicon Valley Carbon, which is funded by venture capital firms such as Sequoia Capital, as well as funds created by General Electric and Google Alphabet.
Nowadays the production of 3D-printed shoes is more expensive and takes longer than using injection moulds for plastic. Adidas notes that cooperation with Carbon will help to overcome these difficulties and create a competitive mass production. It is expected that by 2018 Carbon technologies will help to reduce the time of 3D-printing from one and a half hours to 20 minutes for one sole.
Adidas plans to sell 5000 Futurecraft 4D sneakers this year, and 100 000 in 2018.
Photo: REUTERS/Joe Penney