Asian stocks edged down, while bonds higher on Thursday, as risk appetite dwindled amid signs that the Fed might begin cutting its large assets holdings later this year, while the possibility of early tax stimulus in the U.S. faded even more.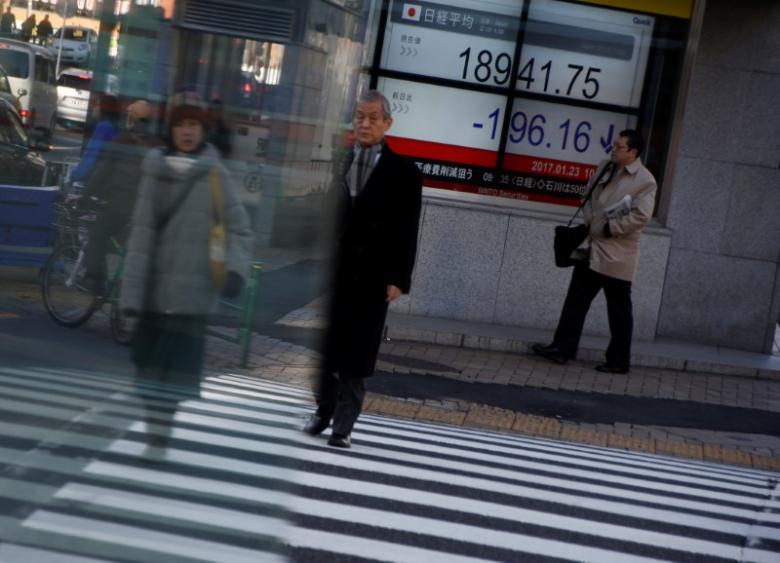 Extended concerns of a possible trade war between the U.S. and China kept Asian stocks on brink and MSCI's broadest index of Asia-Pacific shares dipped 0.8%.
The Japanese Nikkei dropped 1.4% to its lowest level since early December. The Australian index fell by 0.5%.
Photo: REUTERS/Kim Kyung-Hoon