Asian shares fell on Friday, as investors remained cautious on risk taking.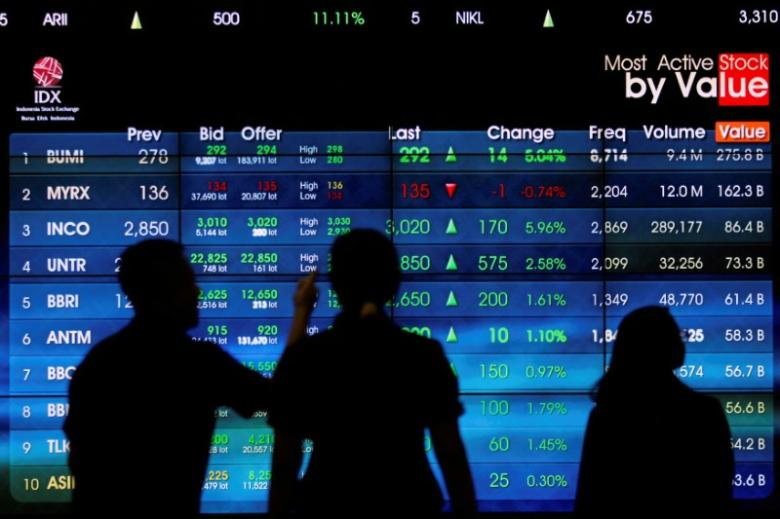 MSCI's broadest index of Asia-Pacific shares dropped 0.2% but is on the way to growth of 1.7% by the end of the week, which would be its best result in the last six weeks. Earlier this week, the index reached a nearly two-year peak.
The Japanese Nikkei fell by 0.2%, as in March industrial production and household expenditures slid more than anticipated, and consumer inflation was moderate. However, the index was set for a 3.2% growth for the week - the strongest result since November.
Photo: REUTERS/Iqro Rinaldi