Asian stocks dipped on Wednesday after Wall Street accelerated its losses overnight as U.S. Senate delayed a vote on healthcare bill.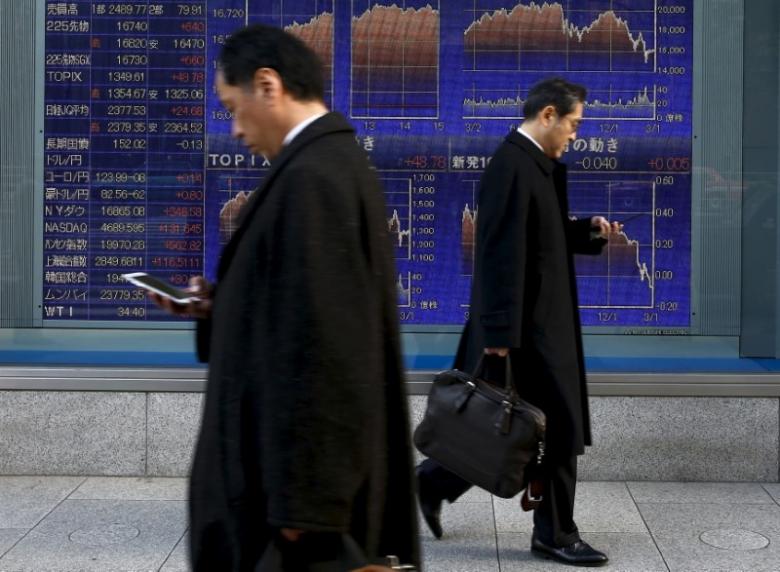 MSCI's broadest index of Asia-Pacific shares sank 0.4 percent, retreating from more than two-year peak reached on Monday.
Japan's Nikkei slid 0.3 percent.
South Korea's Kospi index was down 0.4 percent.
The Hang Seng slumped 0.5 percent and the Shanghai Composite slipped 0.2 percent.
Photo: REUTERS/Thomas Peter